HP Spectre ultrabook tease continues: Beats Audio included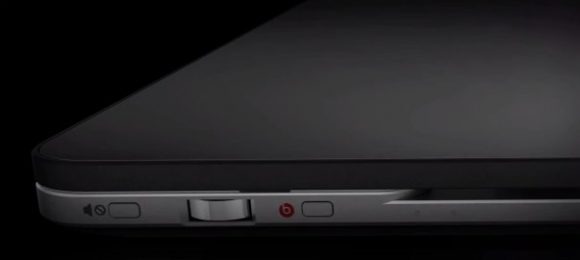 HP has returned to its Spectre teasing, following up on last week's brief ultrabook glimpse with, well, another brief ultrabook glimpse. Set to be unveiled at CES 2012 this coming week, details on the new laptop are still in very short supply, though we do now know that it uses Beats Audio and has an increasingly appealing looking design.
The two-tone color scheme – the top appearing to be glossy black in finish, the base section the same brushed, matte metal as in machines like the ENVY 15 we reviewed recently – is certainly distinctive, and we're guessing HP will be bringing the Spectre in within Intel's sub-20mm thick ultrabook guideline. Also expect some Core processor action, the usual array of WiFi and Bluetooth, and a relatively sparse collection of ports, if previous ultrabooks have taught us anything.
Beyond that it's another set of eye-catching but hardly revealing graphics, and we're wondering quite how many of these teasers HP has in the pipeline before they actually relent and show us the final device. What could swing it the company's way is if it managed to bring the price in at the $699 mark, something Intel has talked about but OEMs have struggled to achieve. We'll know more, presumably, at CES this week.
[via The Verge]