HP Spectre gets swanky with 18k gold and Swarovski crystals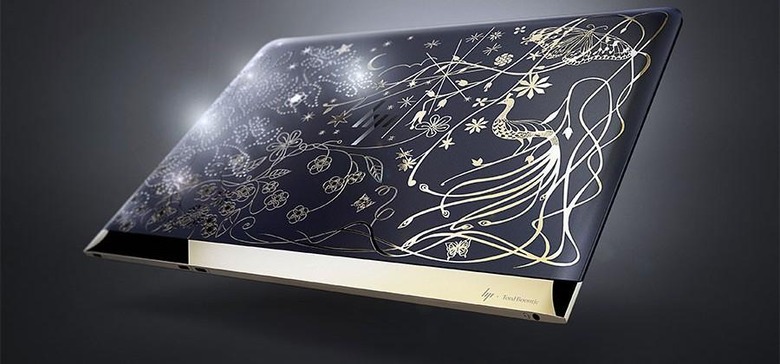 HP has trotted out a pair of very swanky Spectre laptop computers at the New York Times International Luxury Conference. The machines started life as your standard Spectre notebook computers before designers Tord Boontje and Jess Hannah got their hands on the machines. The two limited edition notebooks were produced in very limited numbers and will be auctioned at the Cannes Film Festival in May with all proceeds from the auctions going to the Nelson Mandela Foundation.
"We have brought in the designers to create an extraordinary experience on our thinnest laptop ever, reinventing how luxury design and powerful laptop technology can come together to create spectacular works of art," said Stacy Wolff, vice president, design, personal systems, HP Inc. "We are showcasing the possibilities of marrying technology with glitz and glamour, allowing the PC to become an expression of style."
Tord Boontje created the machine known as the HP Spectre by Tord Boontje. The machine he designed is mostly dark colored with an ornate graphic pattern on the top of the machine that has cherry blossoms, floral print, a peacock and butterfly on it. The machine has 18k gold plated accents and embedded Swarovski crystals in a floral pattern on a Midnight Blue background.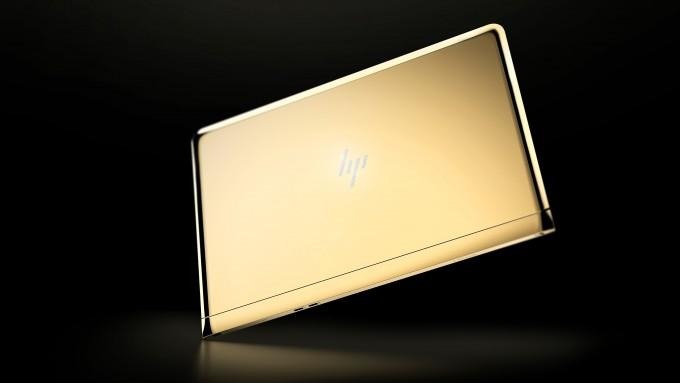 The HP Spectre by J. Hannah is covered in 18k gold with a highly polished finish. The HP logo is encrusted with diamonds and the keyboard deck is gold plated as well. It's unclear exactly how many of both machines will be auctioned off or how much they will sell for. Presumably, each of them will be offered to the highest bidders at the auction. The 18k gold and diamond-encrusted version would presumably be the more expensive machine.
SOURCE: HP