HP Slate 7 price drop slides well below Nexus 7 competitor

It's no small matter when an everyman device like a 7-inch tablet with a small base cost appears from a major manufacturer – especially when they then lower that price just after it's been released to the market. This has indeed happened with the HP Slate 7 in both of its configurations in what must be seen as either a reaction to so-so reviews on the web in its initial drive or continued opposition from those that would rather pick up the machines biggest competitor: the ASUS-made Google Nexus 7.
When you see the HP Slate 7, it's difficult not to confuse it for the ASUS-made tablet of essentially the same size. Both devices have innards and a display that are exceedingly similar, while the Slate 7 offers oddities such as a gray or red back panel where the Nexus machine just comes in black. The HP machine also comes in a smaller size than the Nexus 7 – taking the place of the no-longer-available 8GB edition of the tablet with its own machine of the same size.
Here in a grab at lowest-possible-price-point, HP appears to be willing to push their costs down 17.6 and 15 percent respectively for the 8GB and 16GB models they've got on the market today. The 8GB edition of the HP Slate 7 therefor rings in at $139.99 while the 16GB version aims at $169.99.
Meanwhile the Nexus 7 will cost you $199 USD as a base cost, starting with the 16GB edition. There's also a set of 32GB editions of the machine available for $249 and $299, depending on configuration.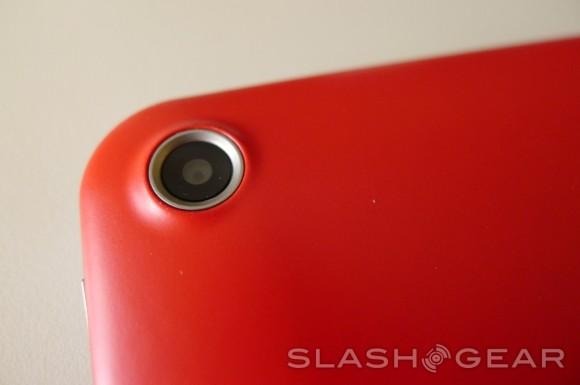 It should be made clear that while the HP Slate 7 works with a dual-core 1.6GHz ARM Cortex A9 processor with 1GB of RAM, the Google Nexus 7 employs a quad-core NVIDIA Tegra 3 processor with 4-PLUS-1 technology (that meaning you've got an extra core in there for low-power tasks). We've had a bit more success with using the Nexus 7 for all activities (save back-facing camera action of course) than the HP thus far.
VIA: Android Community