HP producing flexible watchphones for US army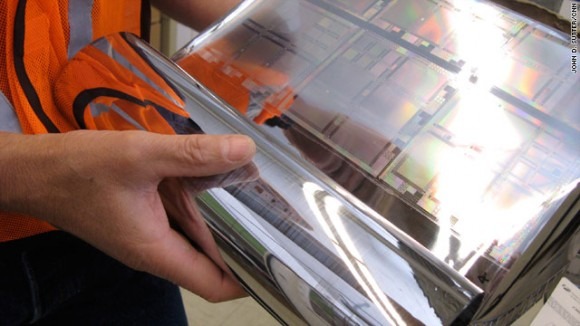 Watch-phones may teeter on the border between awesome and awful, but HP's latest project for the US military sounds like it might definitely fall into the former category.  The company is apparently creating a custom next-generation watch that has – inevitably – been internally nicknamed the "Dick Tracy watch", and will use a new flexible display that can show maps and other strategic information while on the battlefield.
The flexible plastic display panels will be combined with similarly-flexible printed solar cells, providing the super-frugal screens with power without needing to install huge, cumbersome batteries.  HP have been developing the printable display technology for the past ten years, eventually coming up with machinery that can lay down a mixture of transistors, acids and metal coatings onto a 50 micron-thick plastic layer.
HP reckon the displays will eventually show up in consumer technology such as laptops and ereaders, though the first uses could be in stores as dynamically adjustable pricing labels on shelves.  Meanwhile the US army watches are expected to hit prototype stage within a year, in time for a small-scale trial.
[via Slashdot]