HP planning iPhone-style touchscreen notebooks within 18 months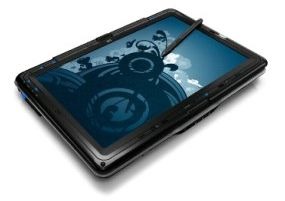 HP are planning to introduce iPhone-style touchscreen technology into its notebook range, with products predicted to launch within the next 18 months.  The system presumably would use a capacitive touchscreen panel, as found in both the iPhone and the iPod Touch, which responds to finger-presses rather than a stylus.
"We're focused on recognizing the potential of touch now.  We see touch as the almost preferred method for nontechnical users" Phil McKinney, chief technology officer, Personal Systems Group, HP
Dell already have a Tablet PC on the market that uses a capacitive display, the Latitude XT, which recently received a multitouch upgrade.  HP has been a long-standing proponent of the Tablet PC niche, with numerous models in its current catalog.  However these all use either resistive touchscreens (which respond to any contact, finger or stylus) or active touchscreens (that require a special pen).
Market analysts have predicted that the touchscreen device market (of which notebooks will be a part) is set to double by 2013.  IDC have described the technology as "the interface of the future".  Yet the one company many of us would love to see enter the touchscreen notebook market, Apple, are yet to make their move.