HP Pavilion HPE h9 Phoenix performance PC outed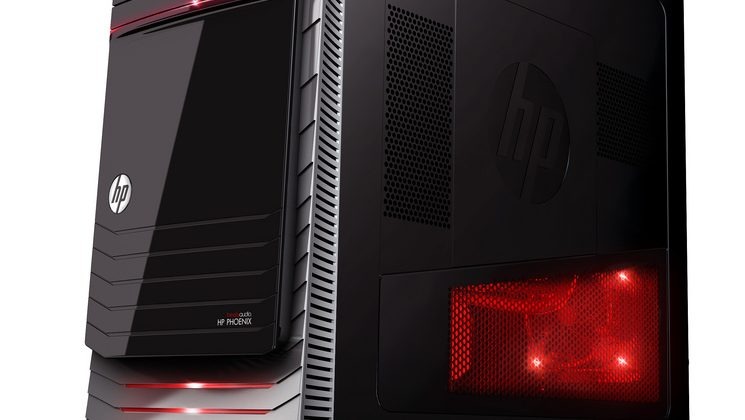 HP's second PC of the morning is the Pavilion HPE h9 Phoenix, a glossy performance desktop which the company says is its fastest to-date. Toting a choice of Intel X79 or AMD 8-core processors, along with up to 16GB of DDR3 memory and NVIDIA GeForce GTX 580 graphics, the HPE h9 Phoenix also debuts an imposing tower case design with faux armor-plating and highlight lighting.
Like the Omni 27, the HPE h9 Phoenix gets HP's freshly-renamed HP Magic Canvas interface and software suite, brought over from the touchscreen TouchSmart series and given a non-touch revamp. That's joined by LinkUp, the company's laptop-sync tool, and Beats Audio, while HP also preloads a copy of role-player RIFT.
A trio of internal hard-drive bays and optional liquid cooling round out the key specs, and there's a useful "valet tray" on the top with charging ports for your phone or iPod and audio connections for easily plugging in headphones when the Phoenix is lurking under your desk. Expect it to go on sale on January 8, priced from $1,149.99.