HP Pavilion Chromebook leaked for February 17th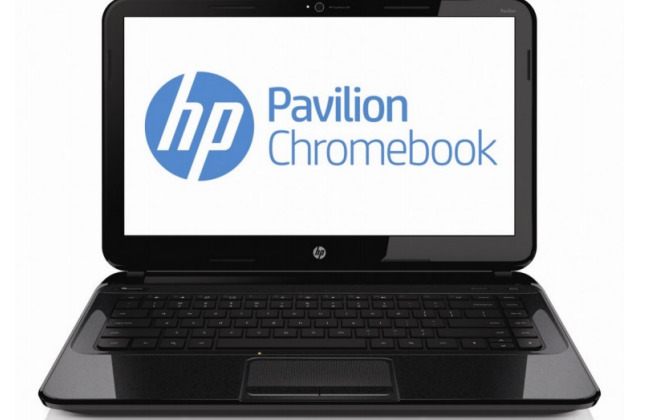 This week it appears that HP is getting set up to work with a Pavilion-branded Chromebook, pumped up and ready to take action with the rest of the extremely inexpensive machines that Samsung and Acer have created thus far. We've had our hands-on review looks at the newest Samsung Series 3 Chromebook and Acer C7 Chromebook, now it's time for HP to bring what we're expecting will be one of the least hardcore versions of their lineup to the Chromebook world. I say least hardcore simply because HP has been known for and has proven to us that they are, indeed, hardcore with their Elite lineup top to bottom – with Chrome the game is altogether different.
The specifications for this Chromebook from HP show it to be a 14-inch display-toting HP-looking beast, that meaning it'll at first appear very much to be a high powered Pavilion by all outward appearances. Once you're inside you'll find that its size and weight foretell its abilities – 3.96
lb (1.8 kg) and you'll wonder how powerful it could possibly be. Inside you've got SSD storage and connectivity to Google Drive for cloud storage, and of course the software is mostly web-based so your processing power is mostly surrounding what you'll be able to do in your Chrome web browser.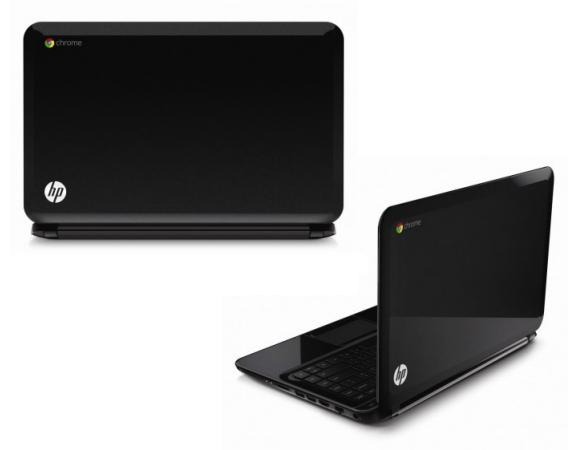 The power you do get is an Intel Celeron Processor 847 clocked at 1.1GHz. That's not a misprint, this machine literally has what appears to be a processor with less power than your smartphone. That's alright though, and you can chill, because with 2GB DDR3 SDRAM and support for up to 4GB, you'll be rolling out hard with whatever you'll need to do in the Chrome OS without a doubt. The display is an LED-backlit unit with BrightView technology and 1366 x 768 pixel resolution as well, so videos you'll be watching via Google Play will be as high definition as they get.
NOTE: All of the info you see here comes from a Product PDF straight from HP's shopping center. At the moment it appears that the "ad embargo date" is set for the 17th of February, 2013, so you can expect it to hit shelves soon!
This machine at the moment is spec'd to work with wifi only, but we're expecting a mobile version in the future as well. This Chromebook has 3 USB 2.0 ports as well as 1HDMI out, 2 Rj-45 port (LAN), and a headphone/microphone combo port. The unit itself is just 0.83 inches thick at its thickest point, 13.66 inches wide, 9.37 inches deep, and will be coming in at 4 hours and 15 minutes battery time in this first iteration. Sound like the winner you're looking for? We'll be seeing official confirmation of this machine soon – and we'll likely see it in Barcelona at Mobile World Congress 2013 as well!