This weekend HP is delivering two devices with the same aim: the HP Pavilion x360 and the HP ENVY x360. These devices are high-powered notebooks with touchscreen displays able to fold 360-degrees back to become tablets. Both HP products also work with the ability to operate in several different positions – notebook, stand, tent, or tablet.
The HP ENVY x360 works with a 15.6-inch display and is the larger of the two notebooks being shown by HP in this collection. This notebook works with Intel core processors i3-i7, along with memory up to 8GB.

Inside the HP ENVY x360 you'll also find up to 1TB of HDD along with a hybrid option. This device weighs in at 5.8lbs, and comes in silver. Battery life on this machine rings in at "up to 7 hours" and you will – of course – be working with Windows 8.1 with full touch capabilities.
The HP Pavilion x360, which we got our hands on earlier this year, has a 13.3-inch display and works with either AMD or Intel core processors. AMD options include an AMD A6, A8, or A10 processor, while Intel processors are either core i3 or core i5. Memory in this model can be ramped up to 8GB.
Space inside your HP Pavilion x360 will vary between 500GB and 1TB, while battery life will vary depending on the processor. For the Intel model you'll have up to 8.25 hours of battery life, while the AMD model sports 6.25 hours of battery life. This device weight in at 4.3lbs and comes in Red and Silver.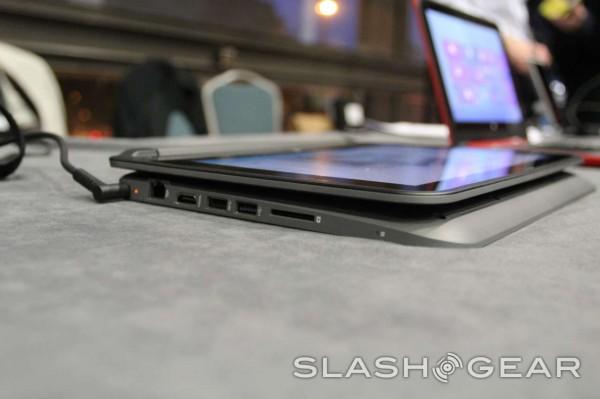 Pricing and release information on the HP Pavilion x360 and the HP ENVY x360 depend on the build you'd like to create. The HP ENVY x360 comes in at US HHO price of $679.99 USD, while two separate price structures exist for the Pavilion model. The Pavilion x360 will cost US HHO $629.99 if you want the AMD option and will be available on July 9th, while the Intel options cost $599.99 starting on July 20th.