HP Pavilion 23tm And ENVY 23 Expand HP's Lowrider Touch Monitor Portfolio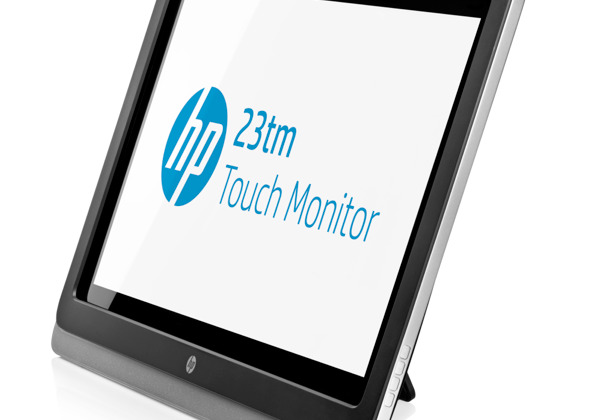 The folks at HP have introduced a new set of monitors this week, starting with the HP Pavilion 23tm, a 23-inch diagonal touch monitor made for Windows 8. This device works with 5-point multi-touch and is made, as HP says, for collaboration, productivity, and connectivity alike. Meanwhile the HP ENVY 23 IPS monitor is made to replicate the abilities of the HP ENVY Recline series All-in-One machines, also unveiled this week.
The HP Pavilion 23m Touch Monitor works with a deep recline mode at 70 degrees for a collection of use-cases, everywhere from that lean-back mode up to vertical at 90 degrees. With Full HD (1080p) and wide viewing angles you'll be able to work with this device through both HDMI and DVI-D video ports. The design of this machine includes a black matte finish and a border large enough to execute the several off-to-on-screen swipe gestures included in Windows 8.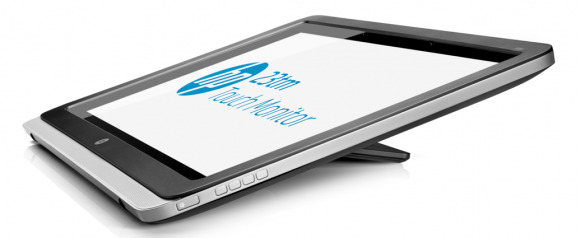 You'll be able to set this device on a desk with its built-in adjustable neck as well as place it on a wall with standard docks. This display also works with front-facing speakers so that no matter which angle it's set at, sound is blasting toward your face. There's also a left-side bottom headphone jack located for easy tapping.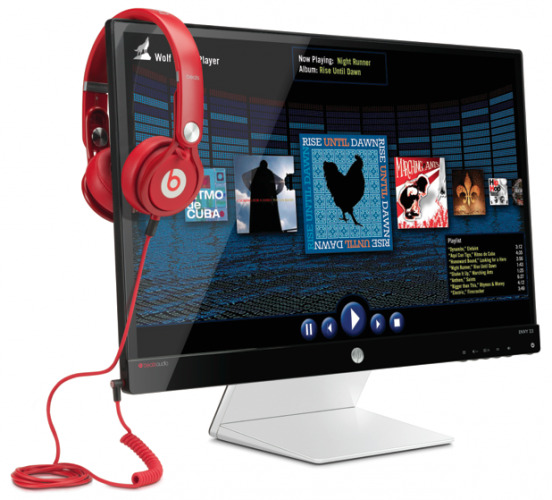 With the HP Envy 23 IPS monitor, HP is introducing full HD 1920 x 1080 picture with both VGA and HDMI ports along with Beats audio processing. Through the lower left-hand side mounted headphone jack, users will be able to take advantage of Beats high-quality sound, while the display works with IPS technology for high brightness and high contrast – 10,000,000:1 dynamic contrast ratio, in fact.
This next-generation solution brings on a slightly more "striking" design than HP has presented before, working with sharper angles and a brightly toned base. There's also a set of physical controls up front including a mute button – helpful for quick stopping of audio on the fly.
The HP Pavilion 23tm Touch Monitor will be available beginning on the 6th of October for a base price of $349 USD. The HP ENVY 23 IPS Monitor will be appearing later this year – in November – starting at a cool $249 USD.