HP / Palm Send Out Event Invite Again, This Time with Engadget Note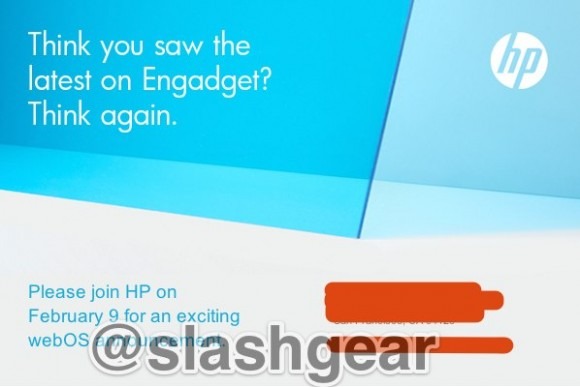 Oh snap. Today, as you might have seen, there was a bit of a break with the HP Topaz and Opal webOS Tablets, of which the renders break credit goes to Engadget. Well HP and Palm saw that. They read blogs, imagine that. They decided that the release of the tablet image might have deterred some people from coming to the event, so they sent out another invite, this one without bothering to BCC the list of emails it was sent to! Odd play indeed.
Take a peek below to see what's up we'll still keep our eyes peeled for the event and it's happenings, but this makes the situation CLEAR – that leak was never meant to happen. This list of 20 or so journalists sent to do the cleanup. Alright, that's alright. Cheers, HP. Cheers.