HP OMEN gear for Fall diversifies gamer hardware aesthetic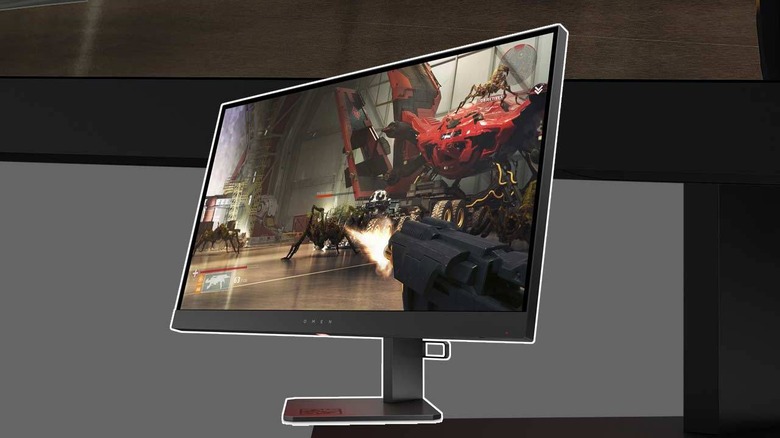 The next generation of products from HP aimed at gamers uses both HP's brand power and their ability to release relatively large arrays of products all in a short period of time. While smaller gaming companies release a single sort of device, HP's able to release three, and where one company can manage to hold down a single product line, HP is large enough to go in several directions at once. Case in point: HP for business, students, the average working person, HP for hardcore gamers with OMEN and even more hardcore with OMEN X, and products like the HP Pavilion Gaming Desktop, which is sort of a bridge between worlds.
HP Pavilion Gaming gear
The HP Pavilion Gaming Desktop looks like someone wearing a fancy suit with a brightly colored pocket square, for a bit of flare. It's like having a very "adult" looking vehicle, but putting a skateboard brand sticker on the bumper. The HP Pavilion Gaming Desktop (TG01-0185t) has Windows 10 Home and a 9th Generation Intel Core i7-9700 processor and 16 GB DDR4-2666 SDRAM, as well as an NVIDIA GeForce GTX GTX 1660 Ti graphics card.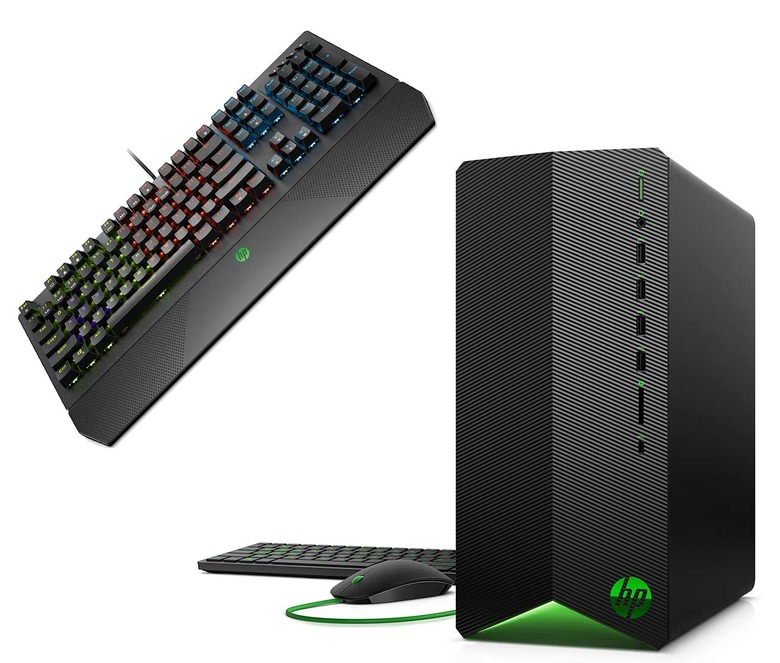 There are 9 USB ports on this machine (4x USB 3.1 Gen 1, 4x USB 2.0, 1x USB 3.1 Gen 1 Type-C) and a whole bunch of options if purchased with the ability to switch options, and it's got just that TOUCH of LED lighting to make sure you know it's made to play games.
There's also a new HP Pavilion Gaming Keyboard 800 with 4-zone LED backlighting, a 3.5mm headphone jack, and "100% anti-ghosting" with n-key rollover.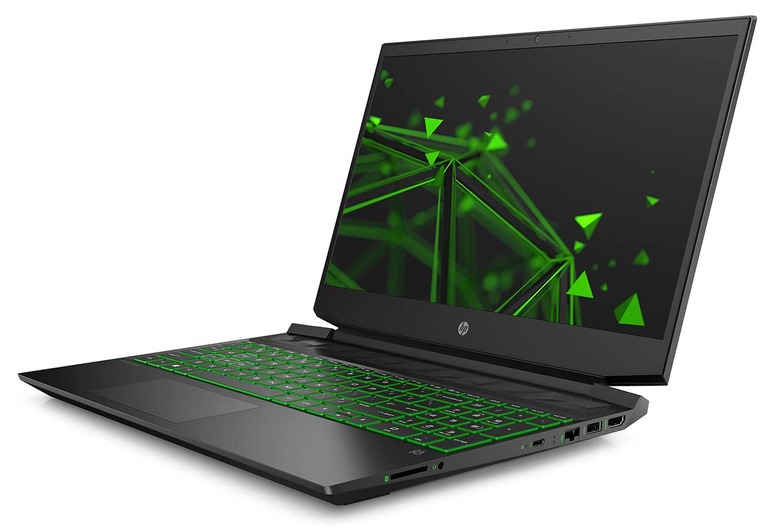 A new HP Pavilion Gaming Laptop was revealed this week with model number 15-ec0010nr. This machine has a 15.6-inch diagonal FHD IPS anti-glare micro-edge WLED-backlit display up front with an NVIDIA GTX 1050 inside, alongside an AMD Ryzen 5 3550H CPU.
HP OMEN gear
HP revealed several OMEN products, including the OMEN Encoder Keyboard, OMEN Mindframe Prime Headset, and OMEN Tranceptor Bags and Headset Case. The OMEN by HP Mindframe Prime Headset will be released separate from the Headset Case – they've got FrostCap cooling technology and connect to your computer with a USB Type-A port with surround-sound support. You'll find this with product number 6MF35AA#ABB.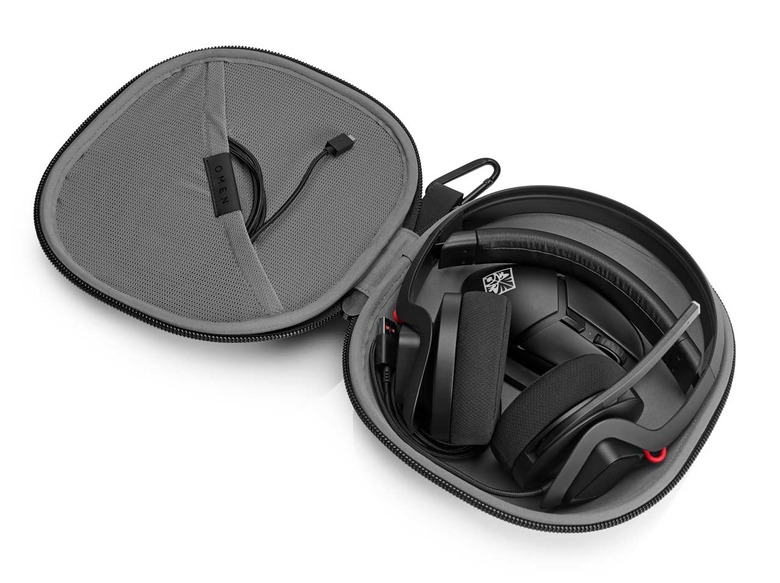 HP OMEN X 27 Display
The beast of this set of hardware is the OMEN X 27 Display. This is a 27-inch display with 2560 x 1440 resolution, 1ms response time and 240Hz refresh rate. This device uses the DCI-P3 color space and connects with HDMI, Display Port, and 2x USB ports. It's also capable of transmitting ambient lighting – matching a color on the base of the stand to whatever's on-screen.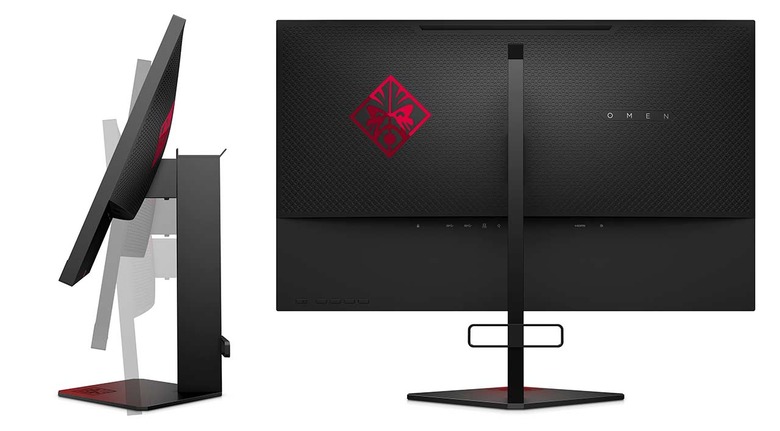 And a couple other monitors
HP also revealed a couple of new monitors outside the OMEN/Pavilion brand collection. One is the HP 22x Display, the other is the HP 24x Display. The HP 22x Display has a 21.5-inch 1920 x 1080 pixel panel with AMD FreeSync technology and 144 Hz refresh rate and built-in speakers.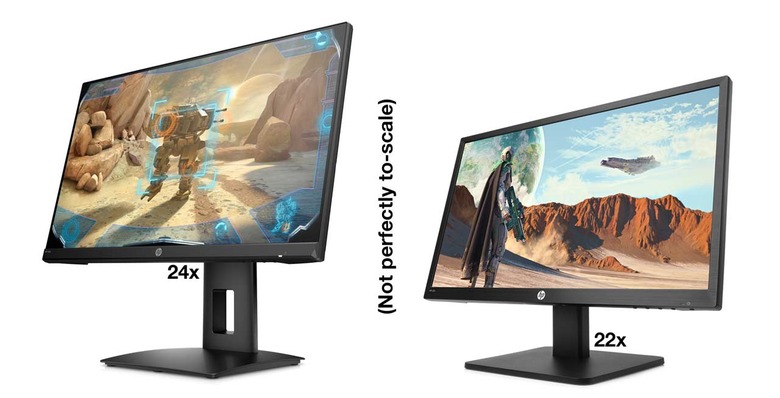 The HP 24x has a 1920 x 1080 pixel 23.8-inch panel with 144 Hz refresh rate and AMD FreeSync technology and built-in speakers. The smaller display will be coming to European markets first, while the larger display will come to the USA right away – this month!
Pricing and Release Dates
You'll likely see the Pavilion Gaming Desktop popping into stores in late August with a starting price of around $700 USD. The Pavilion Gaming 15 Laptop will be in stores around September with a starting price of around $800 USD. The Pavilion Gaming Keyboard will likely be around $80 USD and should be available for sale right about now.
The two monitors, 22x and 24x, will both be available in some regions starting in August of 2019. The 22x will come to Europe first, with a starting price at around €170 while the 24x will come to the USA right out the gate for approximately $280. The gaming-centric OMEN X 27 Display will likely be released in September via HP.com and other retailers with an expected retail price of around $650 USD.