HP Mini 110 XP Edition now available in pink and white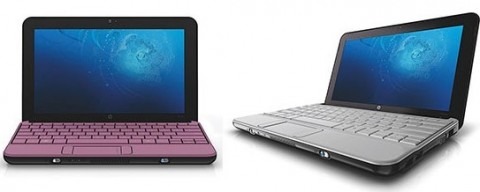 If you've been holding off on picking up one of HP's Mini 110 series netbooks because you've wanted it in pink or white (what, really?) then today is the day to flex your credit-card.  HP have unleashed the two new color versions of their 110 XP Edition, meaning you can have the 10.1-inch Atom N270/N280 netbook in sober black, coquettish pink or lost-in-a-snowstorm white.
Update: HP have also added the Broadcom HD Video Accelerator option to the Mini 110, priced at $30 (Thanks Peter!)
They're our names, I should point out, not HP's official nomenclature, so expect to be laughed at if you ring up to place your order and use them.  Picking the non-standard color schemes pushes the price of the 110-series machines up by $20 each; they're only available for the XP Edition variants, too, not the Mi Edition.
Otherwise your money gets you a choice of 16GB or 32GB SSD, or 160GB 5,400rpm HDD, together with WiFi b/g, 1GB of RAM and a color-matched keyboard.  Prices start at $349.99 for the black model. 
[via Portable Monkey]