HP Mini 1000 webcam: unofficial fix video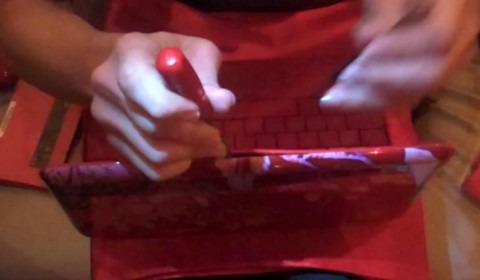 Ripping off the protective plastic from a new gadget is half the fun of buying it, but what do you do when the manufacturer seals it up inside the device?  That's what HP Mini 1000 owners are finding, after the company shipped the netbooks with a protective black-tinted film stuck across the webcam.  HP aren't officially recognizing it as a manufacturing problem, but Gear Diary persuaded an HP employee to star in a video of how to dismantle your Mini 1000 and remove the offending plastic.Video of the surgery after the cut
The assumption is that the film was added to the webcam modules to protect them during shipping, and then HP forgot to add in a removal step into the manufacturing process.  Either that or they think all Mini 1000 owners will want to pretend they're staring in an atmospheric vampire movie whenever they video conference.
Untreated, the film results in a dark webcam problem for the HP Mini 1000; happily the fix is relatively straightforward, though of course you always run the risk of breaking your netbook whenever you open it up.  Hopefully HP wake up and start accepting they've messed up soon.
Update: HP have asked that the video be taken down, and Gear Diary have complied.  In return, HP have promised to release an official statement regarding the webcam issue.
[via Geek.com]