HP iPAQ 910 WM6.1 smartphone reviewed by PHONE Mag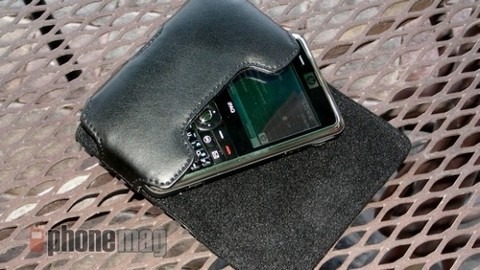 Over at PHONE Magazine the full review of HP's iPAQ 910 Business Messenger smartphone is up, and it's turned out to be a pretty impressive handset.  Running Windows Mobile 6.1 Pro with a QVGA touchscreen, full QWERTY keyboard and the best stylus we've seen for years, the iPAQ 910 could honestly be considered a return to form for the company.
Under the hood there's 3G HSDPA running at up to 7.2Mbps, WiFi b/g, Bluetooth 2.0+EDR (supporting the A2DP wireless stereo profile) and GPS.  Google Maps is included in the device's ROM, and there's plenty of storage space left for third-party apps.  HP even get the ball rolling, including Cyberon Voice Command & Recorder, which managed to recognise both phone numbers and email dictation without any prior training.
"Make no mistake, the HP iPAQ 910 is very much a business smartphone.  It might not have a slick GUI or digicam-replacing camera, but if you're looking for a single handset that can keep up with your work life and, in many instances, save you from pulling out your laptop, you'll not be disappointed." PHONE Magazine review
The HP iPAQ 910 is available now, SIM-free and unlocked, priced at $499.  That may sound like a lot, but you're getting a very capable handset for your money.  Check out the full review for all the details.