HP eStation Zeen Hits FCC, Spurs webOS/Win7 Tablet Speculation [Updated]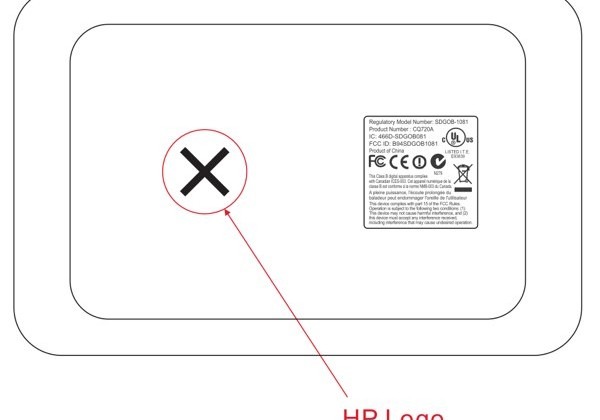 HP looks to be flexing their Zeen trademark, with a new FCC filing being spotted for what looks to be a tablet-style device listed as the HP eStation Zeen.  Thanks to a confidentiality clause that doesn't lift until the end of 2010 we don't know any more details beyond the WiFi b/g/n connectivity, but it's not entirely outlandish to presume that this is either HP's webOS tablet or their Windows 7 slate.
Last we heard, HP had quietly put up a sparsely-detailed product page for the HP Slate 500, running Windows 7 and seemingly enterprise focused, while a trademark for the PALMPAD had been spotted leading to speculation that it's the production name for the webOS version.  The company has been coy on its overall tablet strategy, refusing to be drawn on which OS it plans to concentrate on moving forward.
So, the HP eStation Zeen CQ720A could be either a webOS or Windows 7 slate, or it could be something entirely different.  Their ill-fated DreamScreen – a wireless-connected digital photo frame from back in 2009 – could be getting a resurrection of sorts: the original Zeen trademark was described as for a "portable handheld device", so this could even be a new, 5 to 9-inch MID/tablet.
Update: Looks like our uncertainty may be founded; since spotting the FCC filing, Engadget has apparently received numerous tips claiming the eStation Zeen is an Android-based ebook-centric tablet that can be docked with a printer.  Once docked, it then acts as the printer's interface.  How that fits into HP's plans to focus on webOS is unclear, but some tipsters have said the prototypes they've seen are "extremely unpolished" with poor battery life and brick-like ergonomics.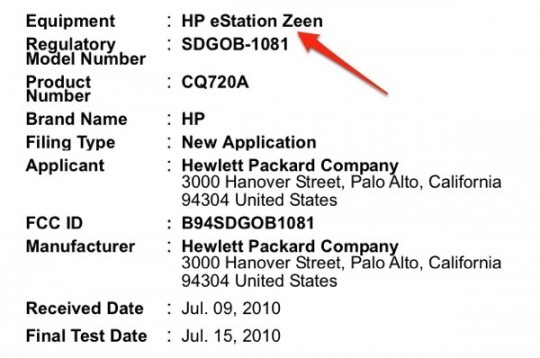 [via Engadget]