HP Envy 14 Spectre Ultrabook pre-orders launched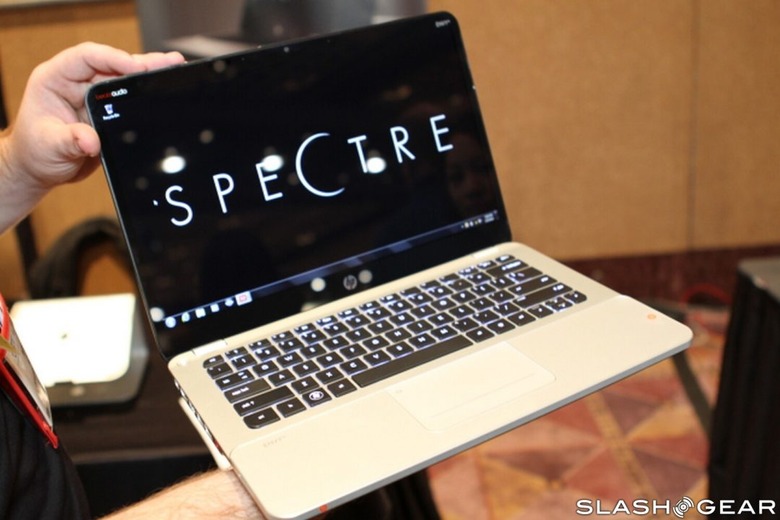 The Ultrabook wave continues with the HP Envy 14 Spectre and it's fabulous HD+ Radiance Infinity display and a Core i5 or Core i7 processor under the hood. This Ultrabook is now up for pre-order straight from HP and will ring in at $1399 for the least expensive model. Not only will you be rolling out with Beats, a fantastically high definition display, and a lovely light-up HP symbol, you've got Gorilla Glass covering so many parts of the device you'll wonder how you ever went without it!
This computer's least costly model is again $1399 and includes a Core i5 processor running at 1.6GHz per core with 4GB of memory and a lovely 128GB of SSD. That's more space than any normal person could possibly want, yes? You can upgrade to a full Core i7 processor for $200 more if you wish, and if you're in the mood for more space you can get another whole 128GB for $300 more. Any setup you get at the moment will be set to ship on the 17th of February, 2012, so get em in now!
As for how lovely this device is in person – we've got you covered! We had a look at this laptop of true power back at CES 2012 and we'd just love to let you in on some hands-on knowledge. Though this laptop certainly isn't the thinnest Ultrabook in the world at the moment, it more than makes up for it in odd bits and pieces. Have a look here in our hands-on video or head down to the timeline to get all the information you need!
[via HP]