HP ENVY Phoenix m9 PC gets super-slim 11mm x2401 Full HD display pairing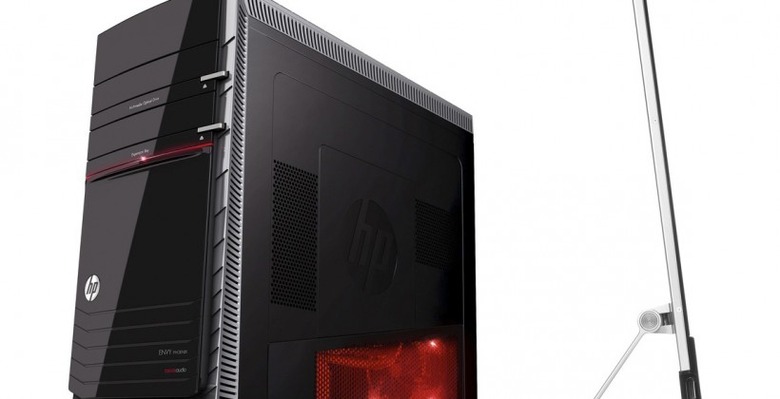 HP isn't all about new notebooks today; the company also has a meaty new ENVY desktop along with a super-skinny Full HD LCD display. The HP ENVY Phoenix h9 offers a choice of Intel Ivy Bridge processors and either AMD or NVIDIA graphics, with a choice of regular hard-drive or SSD storage, and an illuminated case which the company claims looks "armor-plated" but which we reckon has a touch of the fish gills about it.
Still, you get internal space for three drives, with tool-free bays and re-configured cable routing for boosted airflow around the chassis. Liquid cooling is an option, as is an ExpressCache SSD for curtailed boot times and app loading, and there's Beats Audio branding too.
As for the HP x2401 display, that comes in at 24-inches with Full HD resolution, but its real appeal is its thickness – or lack of. It measures a mere 11mm deep, and can be stripped of its easel desk-stand for wall mounting.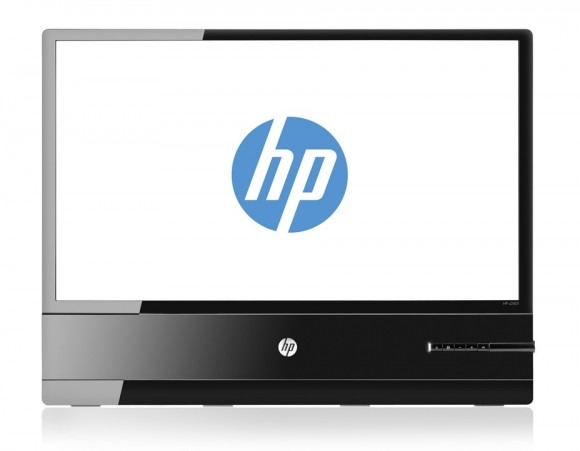 Ports include DisplayPort and HDMI, and HP sensibly quotes both a proper contrast ratio (5,000:1) along with the near-meaningless 10,000,000:1 dynamic ratio, something rival firms could definitely learn from. There'll also be a business version, the HP L2401x.
The HP ENVY Phoenix m9 will go on sale October 26, priced from $899. Meanwhile, the HP x2401 will arrive November 7, priced at $249, while its commercial counterpart will be $10 more but land two days earlier.