HP Envy 14 Spectre hands on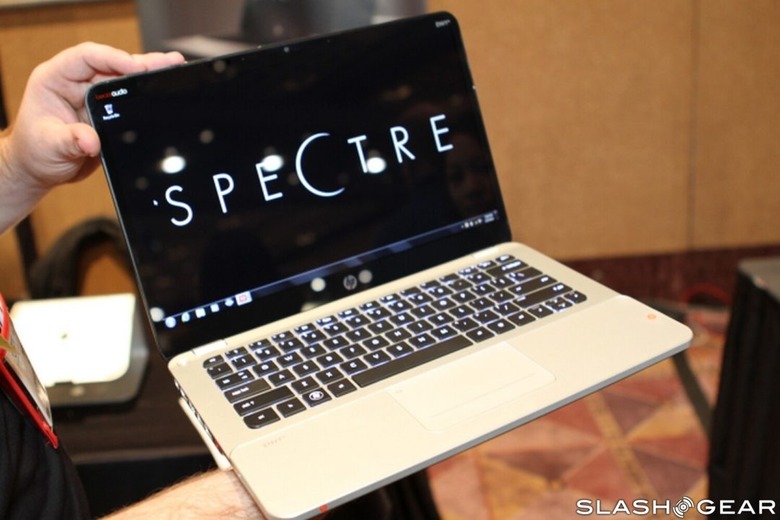 HP showed off its latest ultrabook and entry into the ENVY model at CES tonight. The ENVY 14 is a high-end style machine, ready for a night on the town or a low-key LAN party. The laptop features an i5 processor upgradable to an i7, 4GB of RAM and Beats Audio, with an ENVY 15-style analog audio dial.
The laptop is a little heftier than the other ultrabooks we're trying out at CES – considerably more so than our road test HP Folio 13, for example. But there's a lot of solid build for your buck. The glossy black LCD cover feels luxurious, but the piano finish (also seen on the palm rest) is a fingerprint magnet. Inside you get HP's standard touchpad and a backlit keyboard, plus a light-up beats logo.
Output includes an HDMI and Mini Display, along with USB 3.0. SSDs come standard at the $1399 starting price, tougfh of course you can upgrade most of the usual components. It's a stylish laptop with the solid feeling we've come to expect from the ENVY line, and we can't wait to send that pretty chassis through the ringer in a full review session.