HP ElitePad 900 tablet means business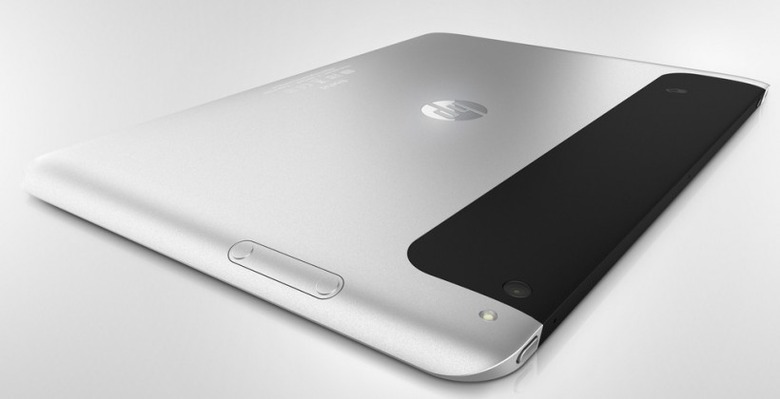 HP has outed its newest tablet, the ElitePad 900, a business-centric slate running Windows 8 and offering interchangeable jackets to add new functionality, battery life, and protection. Wrapping an Intel Clove Trail processor and 2GB of RAM inside a 1.5-pound brushed aluminum casing, the ElitePad 900 meets MIL-Spec 810G for dust, splash, and drop resilience, and supports digital pen input on its 10.1-inch Gorilla Glass display.
That display – which also responds to regular finger-touch input – runs at 400-nits, for outdoor usability, and at 1,280 x 800 resolution. Above it there's a 1080p-capable webcam, while an 8-megapixel camera is on the back,  with LED flash, also capable of Full HD video recording.
HP ElitePad 900 overview:
Ports and connectivity include microSD and a SIM slot for the integrated 3G/4G modem, along with WiFi and Bluetooth, though to keep things 9.2mm thick the more typical PC ports have been relegated to adapter dongles. There's a range of connectors, including ethernet, an SD card reader, VGA, HDMI, and USB. Storage is either 32GB or 64GB of SSD, and judging by the icon on the back panel there's NFC too.
Alternatively, HP is pushing its docks and SmartJacket sleeves. The Docking Station is a low-profile block with four USB, wired ethernet, VGA, HDMI, power, audio-out, and a Kensington lock hole; with an external keyboard and mouse it turns the ElitePad 900 into a compact desktop.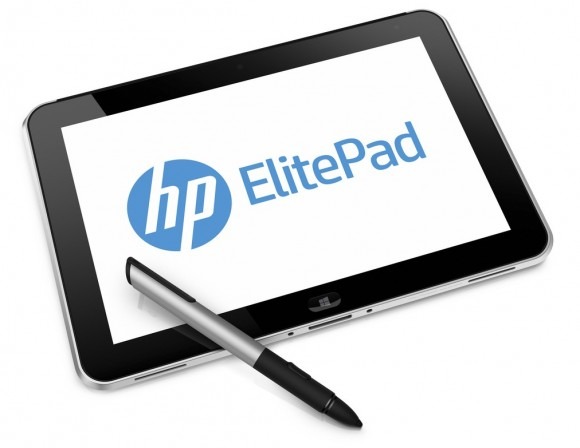 It's the SmartJackets that are most interesting, however, expansion sleeves that fit neatly around the ElitePad 900 and not only protect it but add extra functionality. Initially, there will be two to choose from: the Productivity Jacket, which adds a QWERTY keyboard, various ports, and an SD card reader; and the Expansion Jacket, which adds USB, HDMI, and other ports. The latter can also be equipped with a second battery, taking the total runtime to more than 16hrs; on its own, the tablet will run for around 10hrs.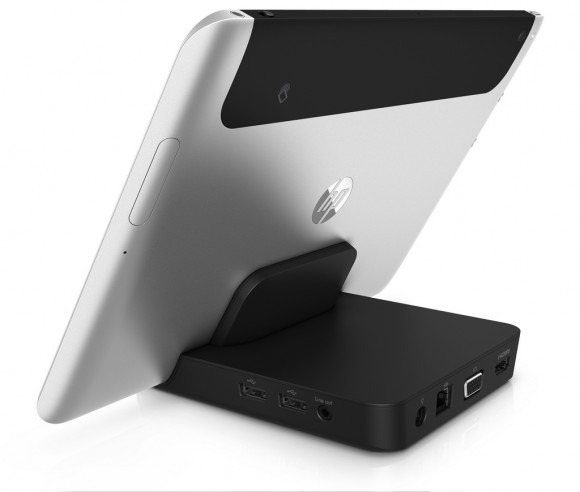 Finally, there's a Rugged Case for extra protection, and HP has made the ElitePad 900 to be easily opened up for those wanting to do their own maintenance. The company will provide the necessary tools to get past the magnetic clasps and other fasteners.
The HP ElitePad 900 will arrive in January 2013, though there's no word on pricing at this stage.