HP Elite x3 smartphone, laptop might actually launch in June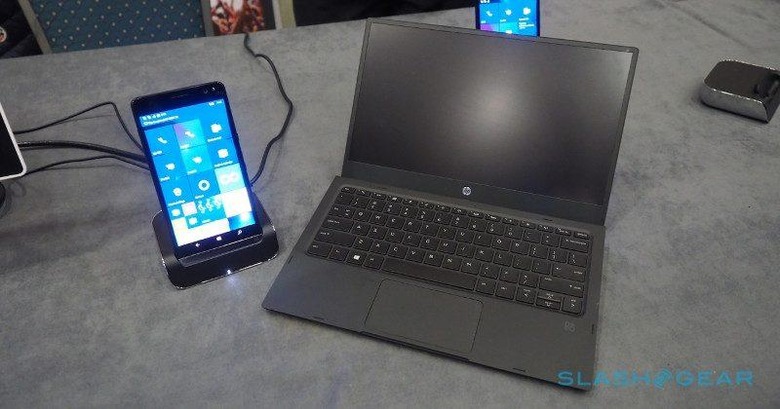 Despite Microsoft's execs' best attempts, the company's mobile strategy, at least as far as actual smartphone devices go, is uncertain at best. However, that's not stopping a few of Microsoft's key friends from diving in without fear. Acer continues to promote its Jade Primo, for example, one of the few non-Lumia Windows 10 smartphones that can boast of Continuum for mobile support. Soon, HP might join the fray. According to a source, the company's intriguing Elite x3 is pretty much on schedule for a June launch, which could spice things up a bit for the Windows 10 mobile market.
As a smartphone alone, the HP Elite x3 is, admittedly, not too exciting. Make no mistake, it promises the best of the best in terms of hardware. The 5.96-inch screen might make a few hands uncomfortable, but it does boast of QHD resolutions. The Qualcomm Snapdragon 820 and 4 GB of RAM are on par with the latest smartphone flagships this year. That means it also supports Continuum for Phones, which is where the Elite x3 becomes a tad more interesting.
Both Microsoft's own Lumia 950 pair as well as the Acer Jade Primo also support Continuum for Phones. In that sense, the Elite x3 isn't that special. What makes it special is, however, the accessory that HP is going to sell with the Elite x3. Called a Mobile Extender, this accessory is pretty much a dumb laptop that has nothing but a display, keyboard and touchpad, some ports, and a battery. It practically becomes a portable display and keyboard combo that will take advantage of the Continuum feature.
HP sadly didn't provide an actual working prototype of the Mobile Extender when we went hands-on with the Elite x3 at MWC 2016, but the idea has merits. With Continuum for Phones, you can turn your Windows 10 smartphone into a desktop provided you plug it into an external display, keyboard, and mouse. However, you won't always have that trio with you everywhere you go. Unless you combine all into a compact, portable laptop form. You can see where this is headed and it will probably pique the interests of not a few tech savvy users. Provided, of course, HP actually make its come true.
While the Elite x3 may be scheduled for a June launch, at least according to this source, that says nothing about the Mobile Extender nor the more conventional Desk Dock. The $599 price that is also rumored for the smartphone doesn't include either accessory, too. Admittedly, without the Mobile Extender at least, the Elite x3 would simply be yet another Windows 10 smartphone among less than a dozen Windows 10 smartphones vying for attention.
VIA: MSPoweruser