HP Elite X3 coming soon, spotted at Wi-Fi, Bluetooth certs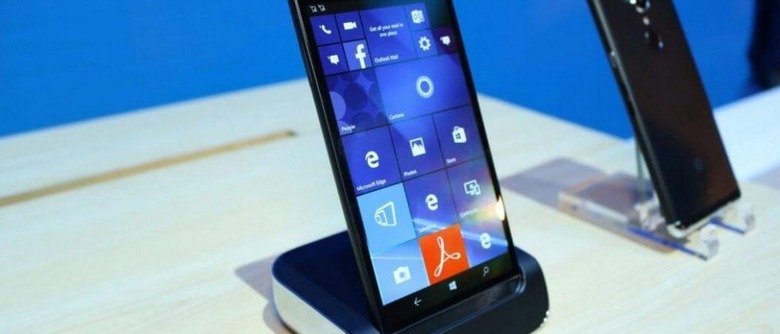 It seems that the day of reckoning for
's premium Windows 10 Mobile phablet is almost at hand. After months of silence, HP once again
the Lumia 950 rival at Computex 2016 earlier this month. It even had a new feature to show off, a fingerprint scanner. HP also unloaded a few YouTube videos to prove that the smartphone actually exists. That, however, isn't enough. Now we're seeing even more proof, via Wi-Fi and Bluetooth certifications, hinting that the Elite X3 smartphone, and perhaps its notebook dock companion, is nearing its formal debut and market launch.
Why exactly is the HP Elite X3 interesting, despite its overgrown size? To some extent, it might be the Surface Phone that Windows fans have been wishing for. Or at least a half step whlie waiting for the real deal. The Elite X3 rivals the Lumia 950 XL not just in specs also in terms of looks and build. It would be, for all intents and purposes, the beefiest Windows 10 Mobile in the market when it arrives. And the Elite X3 trumps the Lumia 950 XL in at least one hardware feature, a fingerprint scanner.
But what also makes the Elite X3 even more interesting is one of the accessories advertised for it, what is currently dubbed a "lapdock". It's basically a shell of a laptop, sporting only a display, keyboard, battery, and ports. The Elite X3 will serve as the brains and muscles of the laptop, which brings portability to Microsoft's promise of Continuum for Phones. How it fares in terms of performance, comfort, and battery life is something we'll have to wait to find out.
Rumor has it that the HP Elite X3 will be announced sometime this month, and its appearance in certification sites does seem to imply that the date is quite near. As for availability and price, this will most likely be sold as a premium, enterprise-focused device, which is to say quite expensive.
VIA: