HP Elite X3 is still coming, with a fingerprint sensor even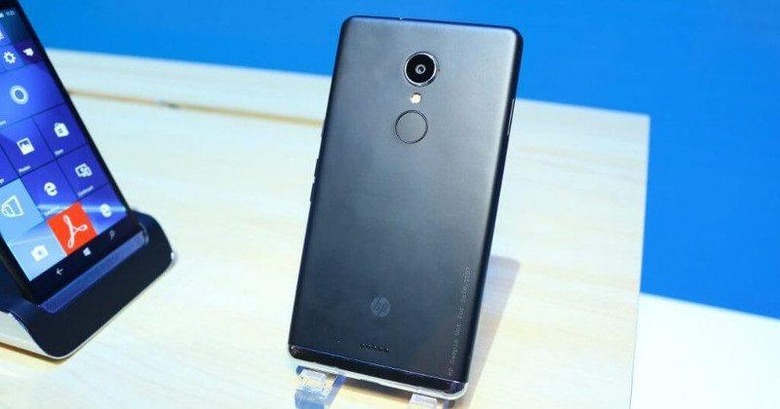 's practically complete withrdawal from the smartphone device market is a bittersweet thing for its fans. On the one hand, it means the company is even less interested in making smartphones. On the other hand, it could also mean that Redmond has more resources to devout to a high end, still mythical Surface Phone. But while Microsoft bids its time, it seems that
will beat it to the "really premium Windows 10 Mobile smartphone" punch. Yes, the HP Elite X3 is still a thing, is still coming, and might even come with a fingerprint scanner to boot!
The HP Elite X3 smartphone slash laptop landed on the scene way back in February at MWC 2016. It made a rather intruiging proposition: a high-end Windows 10 Mobile phablet with HP's "somber" business-centric design that comes with a "Mobile Extender" dumb laptop that takes advantage of the Continuum for Phones feature. It is practically a larger, and hopefully more premium looking, Lumia 950 XL that comes with a portable display and keyboard so you won't have to scramble to find one when you're out and about. There has been so many missing pieces, unanswered questions, and unannounced dates beyond a summer launch that have caused some to wonder if the thing is dead on arrival. Apparently not.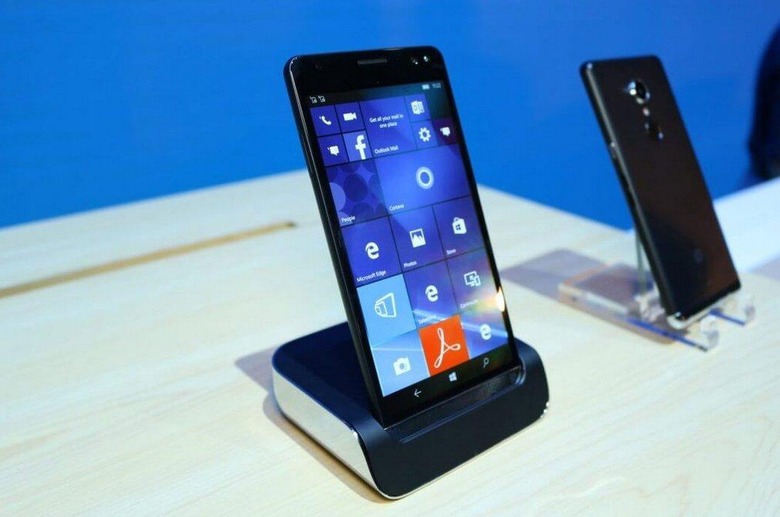 At Computex 2016, Win Future was able to snap up some shots of the of elusive Elite X3. And it seems the smartphone has acquired a new ability since we last got our hands on it. There is now a prominent circle on its back, below the vertically stacked camera and LED flash, a clear indication of a fingerprint scanner. Actually, the Elite X3 was indeed noted to have a fingerprint scanner back when HP first revealed the device. That hardware, however, was missing from the demo units it had back in February. Perhaps one reason was that there wasn't really anything to show, as it will only be this summer that Windows 10 Mobile even
. Coincidentally, the HP Elite X3 is also slated to launch in summer.
And to prove that they do mean business with the Elite X3, HP uploaded three new videos teasing the smartphone. They even got Microsoft Executive VP Terry "Windows phones are not our focus this year" Myerson to speak highly of the phablet.
HP calls the Elite X3 a 3-in-1, a new category it cooked up just a few hours ago to indicate how the smartphone can also be a desktop and a laptop, confirming the "lapdock" accessory that was promised four months ago. Because seriously without that lapdock, the Elite X3 is pretty much just a larger, and maybe even more expensive, Lumia 950 XL.
Qualcomm CEO Steve Mollenkopf also had a few words to say about the Elite X3, which will potentially push the Snapdragon 820 to its limits.
So now we know that the HP Elite X3 is really coming. We still don't know when exactly beyond that vague summer date. However, the bigger and most critical question is "how much?". Alone, the HP Elite X3 might not offer much over the Lumia 950 or 950 XL, both of which have drastically dropped their prices since launch. Its full value only comes with the Mobile Extender in tow, but HP has to be careful to price the two competitively without scaring off buyers.
VIA: