HP e-book likes to be touched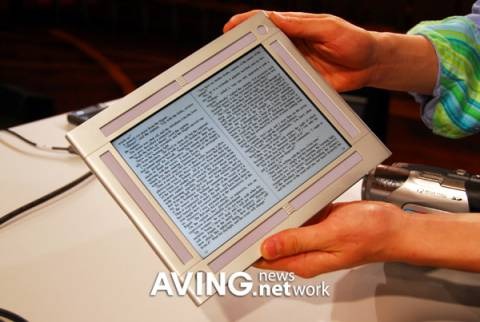 Despite advances in electronic-paper technology, those damn consumers do insist on buying wood-pulp-based books rather than their swish electronic equivalents.  HP have seemingly decided to throw their hat into the ring, with a prototype reader that uses a number of touch-sensitive strips to make flicking through pages as convenient and intuitive as it is with the traditional version.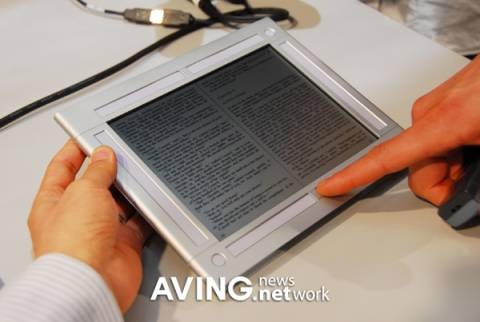 As well as showing two pages in pretty much standard folio size, the device can also display monochrome images from HP's own Snapfish online photo sharing service.  So far HP are looking to gauge public opinion and get some usability feedback, but there's a hint that we could see a similar device on shelves sometime in the future.