HP dv7 Laptop with Intel's Sandy Bridge Inside Purchased, Photographed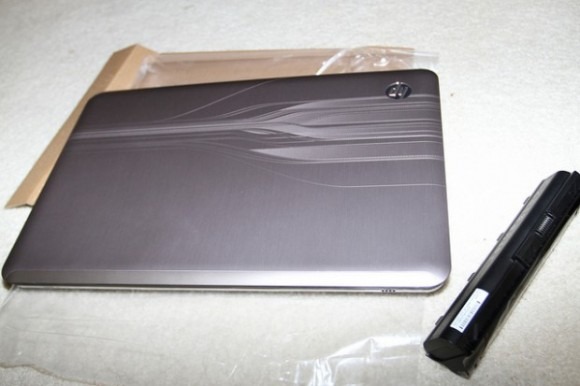 Intel may be waiting patiently to do the official unveiling of their Sandy Bridge processors until CES 2011, but that's not stopping the name from popping up pretty much everywhere. We first caught glimpse of the new chip in an HP dv6 that was being shown off in an electronics store in Singapore, where you could buy one if you really wanted to. Another HP laptop appeared in Micro Center's catalogue, and one lucky individual decided that they didn't want to wait. So, they bought it. And sure enough, Sandy Bridge is on board. Thankfully, photos were taken.
On the inside of the machine, you'll find a second-generation Intel Core i7-2630QM Processor, clocked at 2GHz. With the Tubo Boost technology thrown in for good measure, it can be bumped up to 2.9GHz. You'll also find 6GB of RAM inside, along with 1TB 5400RPM HDD. 1GB ATI Mobility Radeon HD 6570 GPU should help with the graphics. The display is a 1600 x 900 LED variation, measuring in at 17.3-inches. For a bit of icing on the cake, the buyer also managed to run a few benchmarking tests, of which the laptop managed to come in just under the standard quad-core desktop PCs running Intel's Core i7.
As for the battery life, the lucky individual states that it's a 9-cell version, and that he's managed to get just under four hours of usage while running Hulu, and only Hulu. When he did normal web browsing, along with listening to some music, he managed to eek out four and a half hours. It's not all good news, though. Micro Center has pulled the listing for the HP dv7, and it's no longer for sale. However, that should change here pretty quickly.
[via Notebook Review]