HP dv2 getting dual-core Congo & Athlon 2 CPUs, white option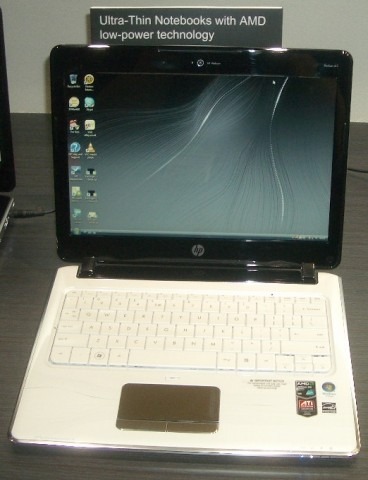 We have something of a soft-spot for HP's Pavilion dv2 ultraportable, the 12.1-inch AMD-powered notebook we played with back in April.  Managing to find space for a capacious 500GB hard-drive, 4GB of RAM and a 512MB ATI discrete graphics card, the only potential downside is the ULV processor.
Now HP are preparing at least two new versions of the notebook, together with a new color option.  Of interest to anybody who found the Yukon CPU of the original dv2 underpowered, AMD's dual-core Congo and full Athlon X2 processors are set to hit the notebook; there's also a white version planned.
The white model keeps the black screen surround – seemingly to prevent eye-strain - but swaps the lower half of the notebook for a glossy white plastic.  It looks to work quite well with the silver trim strips, but we find ourselves wondering how it might look after a few months of finger grease and scratches.
No word on pricing or specific availability for any of the new dv2 versions.