HP Converged Cloud launched to crush Amazon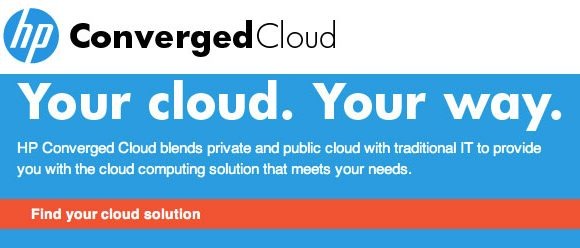 Today the folks at HP have launched a cloud service known as HP Converged Cloud, an effort by the company to recapture some of its former dominance by entering the all-encompassing cloud. This new service will start with on-demand instances and virtual machines on the 10th of May officially in a direct forward frontal attack on Amazon's similar services. HP plans on taking on the competition with virtual space as well as Infrastructure as a Service, one storage service for moving data across instances, the other a database tool for MySQL.
Hybrid cloud deployments will be working with HP's new solutions here, this along with private cloud deployments for those who wish to outsource as well as public deployments galore. While IBM, Dell, and RackSpace also attempt to hold sway over this cloud storage market, HP's cloud services have existed in part since their first public cloud effort this past September. As HP software chief Bill Veghte says,
"HP Converged Cloud enables enterprises to incorporate a blend of public, private and managed cloud services with their existing IT to create a seamless hybrid environment that rapidly adapts to their changing requirements." – Veghte
We'll see if HP can bring the heat to the cloud and make it rain very soon – meanwhile it's still up to the PC and Printer businesses in the company to keep the group flying high.