HP CES 2018 Round-up: All the new sweets
HP revealed a bunch of new devices this week at CES 2018, including computers, a 3D camera, gaming devices, and a massive gaming display. These products cover some of the most interesting non-mobile spaces in the tech world today, and make what HP already had on the market all the more sweet. This is just the beginning, too – HP generally releases just a few products at CES, then sprinkles more throughout the year.
HP ENVY x2
This machine has a 12.3-inch WUXGA+ touchscreen display with Gorilla Glass 4 over its face. The exterior of this notebook has a "leather-like" texture in Oxford Blue. This machine adds an extra degree of versatility with its own adjustable stand. HP suggests the three ways one might use this device are in laptop, reading, and tablet modes.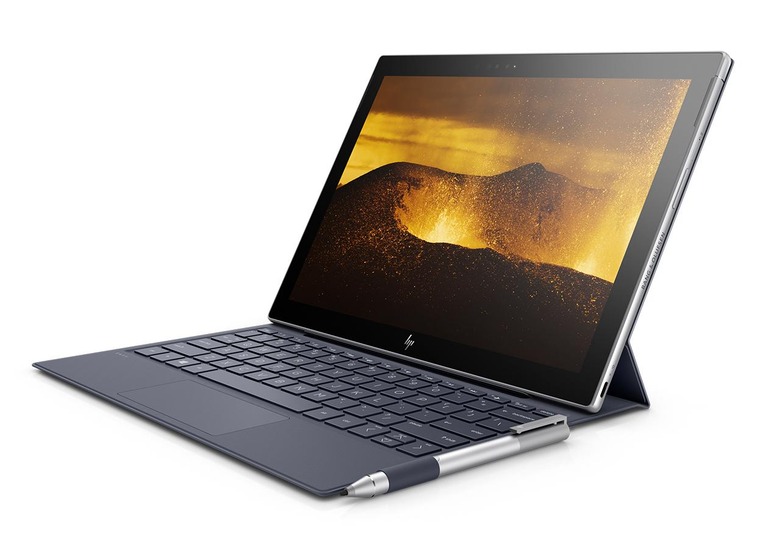 Inside this machine is a 7th Gen Intel Core Y-Series processor and up to 256 GB PCIe SSD Storage with up to 8GB LPDDR3 memory. This computer will be made available in the Spring of 2018. Pricing will be released closer to in-store dates.
OMEN X 65
This is what HP calls a Big Format Gaming Display, and it comes with NVIDIA G-SYNC technology inside. This device has a 4K UHD 65-inch diagonal display panel with 120 Hz refresh rate. This display has HDR-10 support, and HP suggests it has NVIDIA SHIELD integration as well – we'll see exactly how that plays out soon. This massive monitor will be made available WAYYY into 2018 – closer to the Fall of 2018. Pricing and availability per store will be made public closer to the release of the display.
HP Spectre x360
This is what HP calls "the world's most powerful convertible PC." They suggest that it's made specifically to create, edit, and stream both 4K and 3D content. This laptop has a 15.6-inch 4K UHD touchscreen display with optional HP Tilt Pen. This PC also has its own IR camera that works with Windows Hello – and a fingerprint reader, too.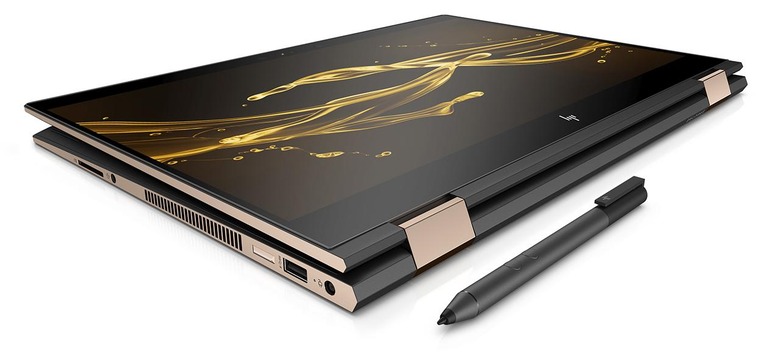 Users will have options of NVIDIA GeForce MX 150 graphics or AMD Radeon RX Vega M graphics – amongst other bits and pieces, too. This machine will be priced starting at $1,369.99 USD. Availability begins on March 18th, 2018, and the device will be up for sale at HP dot com and through Best Buy.
HP Pavilion Wave now with Alexa
This is a PC built with Alexa in mind. This desktop machine has an LED light to tell users when Alexa is listening. This desktop machine was optimized with Intel Smart Sound Technology to bring about 360-degree multi-directional reflective audio. That means the PC can hear you from any direction. The HP Pavilion Wave with Amazon Alexa will be up and running in time for a Spring 2018 release. This machine will be made available for a starting price of around $549.99 USD.
HP Z 3D Camera
The HP Z 3D camera is an accessory that attaches to a computer display to scan objects in 3D. This is very similar to what HP revealed last year with the HP Sprout Pro G2, only here it's an accessory rather than an all-in-one experience. This system creates a 3D model in real time and accounts for the user's hands holding scanned object.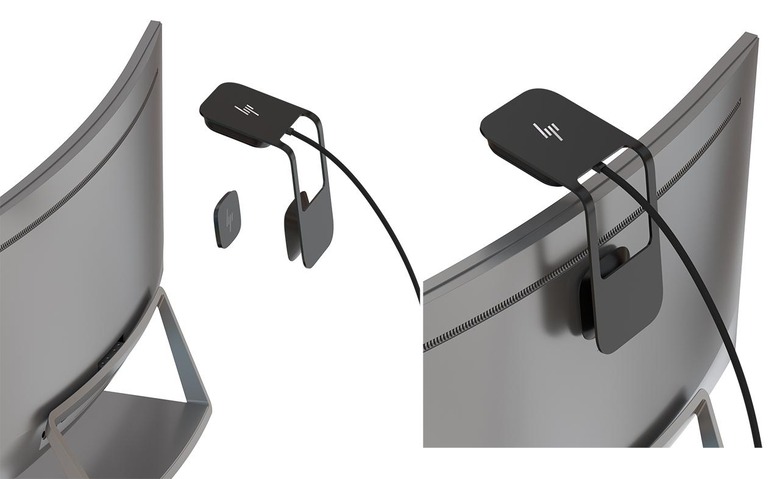 This camera will be available in the United States only – for the time being. It'll be released in March of 2018 through HP, and will cost right around $599 USD.
OMEN Game Stream
OMEN Game Stream is a streaming game service. Those with OMEN gaming computers can open the OMEN Command Center app on any Windows 10 PC and play games over the web. The OMEN PC acts as the host, connected to the internet, streamed to a second PC (also connected to the web.) This will likely prove similar to what we've seen in the past with Steam game streaming and NVIDIA GameStream.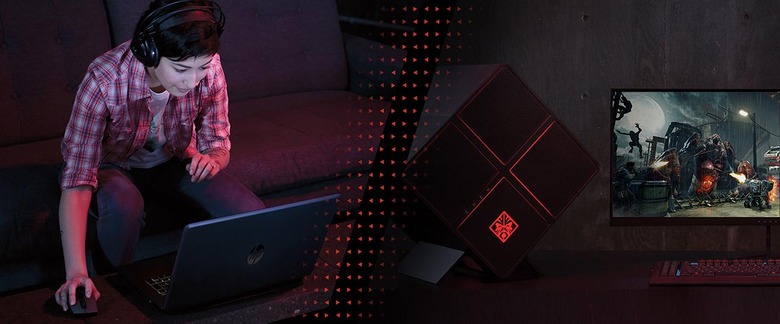 The OMEN Game Stream system will be shipped with OMEN systems in the Spring of 2018. Or so HP says, and we're certainly crossing fingers until then!