HP Bender Android Smartphone Appears In Benchmark Details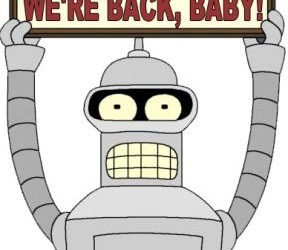 It appears that the HP smartphone is coming back to the universe with Android 4.0 Ice Cream Sandwich taking the wheel where webOS left off – that's what a benchmark discovered in the depths of odd product testing is telling us this week. What we're seeing here is a GLBenchmark set of test results that shows a device code-named Bender with the HP branding sitting right up top. Powering this device, if it is indeed a real device, that is, is a Qualcomm S4 dual-core processor as well!
This device is more than ready to break up the fray that HP's now lost Palm group left when webOS was filleted several months ago. Gone now is the webOS software universe – gone to open-sourcing, that is – and in its place comes Google's mobile OS. With Android 4.0.4 in the benchmark here we can expect at least Ice Cream Sandwich when an HP smartphone comes to the market – or maybe even 4.1 Jelly Bean by that time if we're lucky! This device also shows a lovely 1366 x 720 pixel resolution display with 1.5GHz on each of its Snapdragon CPU cores.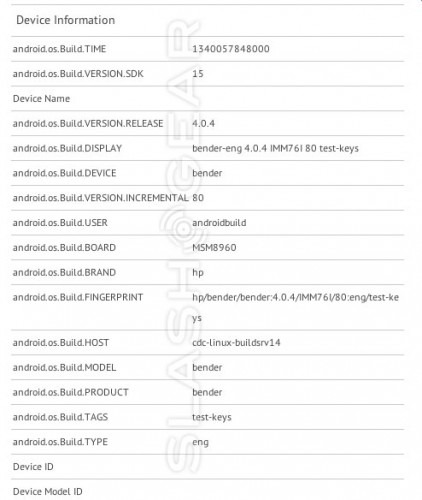 This news comes right after HP's relatively new CEO Meg Whitman spoke up on how they'll eventually have a smartphone to their name in the future. They're in no rush, she assured, but they will be coming back with a solid device. You can bet that they're not going to be making the same "mistakes" they made in the past when this device hits the field.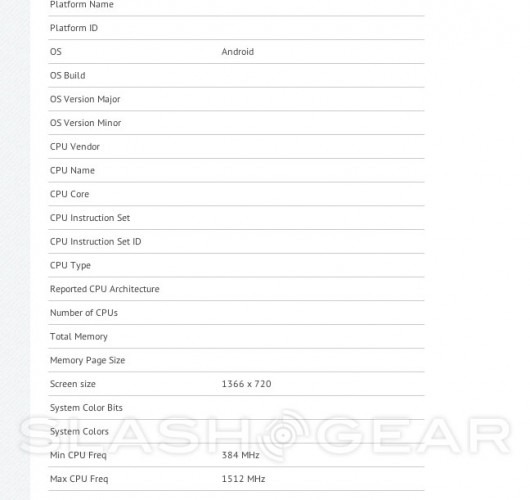 [Thanks for the tip Noor!]