HP and Oracle Resolve Litigation, Mark Hurd Able to Work at Oracle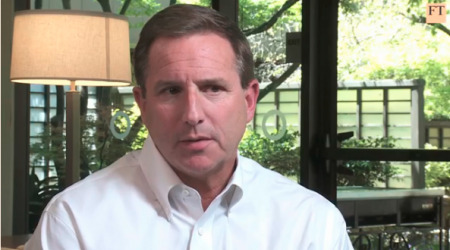 At the beginning of August, former CEO of HP Mark Hurd resigned from HP due to some pesky situations that threw around the words sexual harassment. It was, perhaps more than anything else, the fact that Hurd had violated HP's standards of business conduct. A month later, he landed a job at Oracle as co-President. And then, immediately after that announcement, HP sued Hurd because of it. HP was afraid that Hurd would hurt HP by talking about confidential information, among other things. But, it looks like that's all come to an end, as HP and Oracle have resolved their litigations, and Hurd is free to do what he wants.
The terms of the settlement are confidential at this point in time, but Hurd will continue to his obligations to HP, as well as make sure his responsibilities at Oracle are met. The agreement also states that HP and Oracle are focusing on their 140,000 shared customers, or so, by making sure that they continue to deliver the best products. In the end, the main takeaway is that Hurd is able to be co-President of Oracle, and life can go on.
Press Release
HP and Oracle Reaffirm Commitment to Long-term Strategic Partnership

Companies Resolve Litigation Regarding Mark Hurd's Employment

PALO ALTO, Calif. & REDWOOD SHORES, Calif.–(BUSINESS WIRE)–HP (NYSE:HPQ) and Oracle Corp. (NASDAQ:ORCL) today reaffirmed their long-term strategic partnership and the resolution of litigation regarding Mark V. Hurd's employment at Oracle. While the terms of the settlement are confidential, Mr. Hurd will adhere to his obligations to protect HP's confidential information while fulfilling his responsibilities at Oracle. The agreement also reaffirms HP and Oracle's commitment to delivering the best products and solutions to their more than 140,000 shared customers.

"HP and Oracle have been important partners for more than 20 years and are committed to working together to provide exceptional products and service to our customers," said Cathie Lesjak, chief financial officer and interim chief executive officer, HP. "We look forward to collaborating with Oracle in the future."

"Oracle and HP will continue to build and expand a partnership that has already lasted for over 25 years," said Oracle CEO Larry Ellison.