HP And Dell Testing Android For Netbooks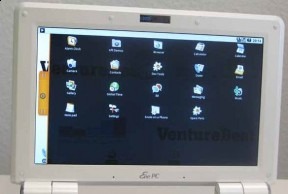 ASUS aren't the only netbook manufacturer looking at the Google Android platform for their budget ultraportables.  According to the Wall Street Journal, HP and Dell – together two of the biggest names in notebooks – are testing Android on netbooks, as a possible low-cost replacement for Microsoft Windows. 
"We want to assess the capability Android may have for the computer and communications industries, and so we are studying it" Satjiv Chahil, VP PC division, HP
HP apparently have programmers testing Android for a netbook implementation, but according to the sources no decision regarding commercial production has been made.  Meanwhile Dell have declined to comment publicly on their Android tests, which are believed to include customized Android builds for cellphones and MIDs.
Windows XP costs manufacturers around $15 per netbook license, compared to the free Android OS.  Some inside the netbook industry are predicting a range of sub-$200 machines running non-Microsoft software; however Linux-based models are currently out-sold by no small margin, a fact many have accounted for by public unfamiliarity with Linux and unwillingness to learn.
It's possible that Android – which more people may be familiar with from cellular devices, and by the Google brand name – could turn that tide, especially if manufacturers can squash margins down to make the machines appear bargains against comparable Windows netbooks.