HP all-touch webOS "Stingray" leaks alongside Verizon Pre3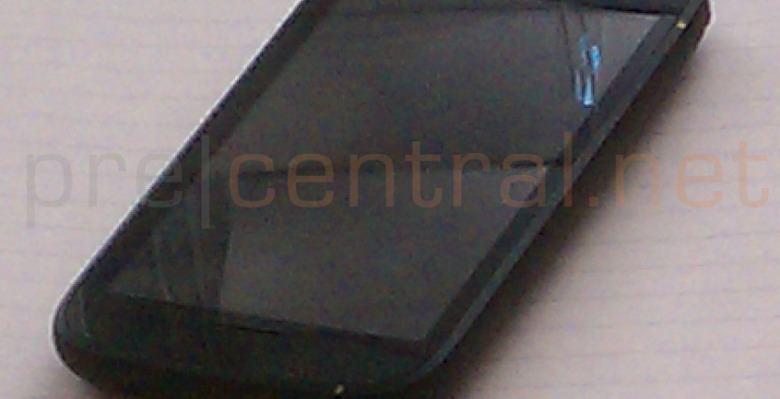 webOS news this morning, with two leaked devices seemingly confirming that HP has a keyboard-free handset in the works, as well as that the Pre3 is most likely headed to Verizon. PreCentral's tipster sent them a couple of shots to tease the imagination; firstly what's rumored to be the HP Stingray, described as "an EVO with webOS."
No accompanying specifications, however, which means all we have to go on is rumor. The device certainly looks thin enough to be keyboard-free, with a display that's estimated to run at 800 x 480; up near the earpiece is what could be either a proximity sensor or a front-facing camera.
Secondly, there's a shot of the already announced Pre3 running on Verizon's network. While we've known all along that the Pre3 would have both CDMA and GSM radios, this is the first time we've seen it hooked up via CDMA, and the first time a carrier has been connected with the device. Whether that means it'll arrive on Verizon shelves in time, and whether or not it will be an exclusive or also available on Sprint, remains to be seen; there's still some time before it's due to arrive this summer.