HP 2710p live in action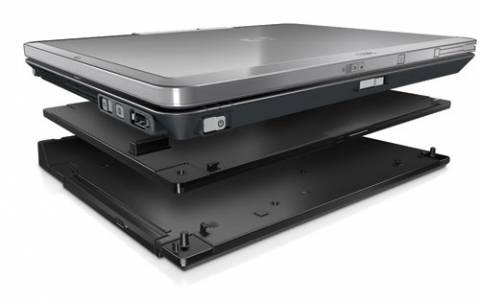 Despite all the convertible notebooks I've seen, the sight of someone flipping a display from traditional laptop round to folded slate still gives me a shiver of glee. Sadly that's the one thing missing from this video hands-on of HP's new 2710p Tablet PC by Notebooks.com, though they do show the interesting business-card scanning function and the expansion batteries.
Full specs of the 2710p after the cut...

Full specification list here. I'm really looking forward to getting my hands on this Tablet; HP tell me that it'll reach the UK in the Summer, which seems like a long time to wait...
Notebooks.com [via GottaBeMobile]