HP 100B all-in-one packs AMD Fusion APU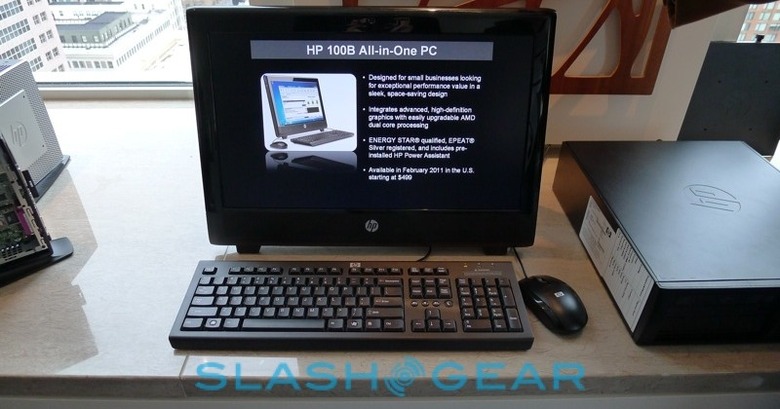 Lest you forget that AMD's new Fusion APUs are intended for all-in-ones as well, HP has outed its HP 100B compact all-in-one desktop to use the new chips. The 100B packs the E-350 dual-core 1.6GHz processor along with Radeon HD 6310 graphics, paired with up to 8GB of memory and up to 75GB of HDD storage. There's also a DVD burner and WiFi b/g/n, and the whole thing is fronted by a 20-inch 1900 x 1600 display.
Connectivity includes six USB 2.0 ports, gigabit ethernet and audio in/out, and there are stereo speakers built in as well. As well as Windows 7, HP will happily sell you a 100B with Red Flag Linux or FreeDOS instead.
Unsurprisingly, processing grunt isn't the HP 100B's main focus, with the company instead trying to make it compact and low-power. It'll land in February 2011, priced from $499.