How to watch the Presidential Debate online tonight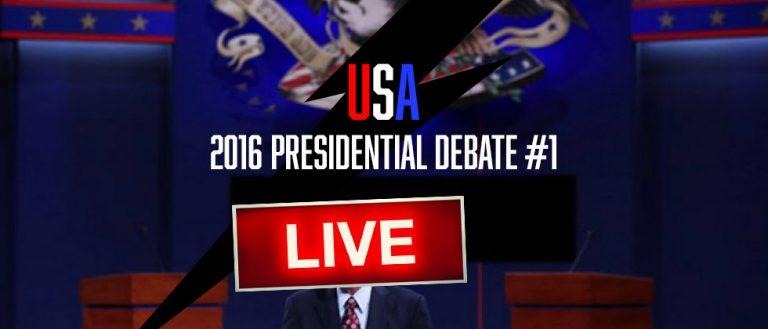 Live streaming the Presidential Debates has become an event multiple outlets clamored to get exclusive rights to this year – lucky you, live video feeds can be found in multiple places. Today we're going to run down the multiple webpages and video portals through which users around the world on desktop or mobile, Windows or OS X, iOS or Android, will be able to stream the United States Presidential Debates – or at least the first of several. We'll be watching too, but you wont find any political commentary from SlashGear proper – we'll leave that to the hearts and minds of our individual writers and their own personal social networking feeds.
Tonight at 9PM the first of several Presidential Nominee debates will be taking place at 9PM Eastern Time. This debate will be taking place at Hofstra University in Hempstead, New York, and if you don't already have a ticket secured, you're probably not going to get a seat to the actual physical event. If you're sitting at home with a television that gets cable, check channel 5, 10, or 11. Seek out CBS News, CNN, C-SPAN, ABC News, NBC, PBS, Univision, or Telemundo.
If, on the other hand, we're looking for the debate on the web, there's a whole lot of options this year.
Above you'll see a pre-presentation of the event as shown by the organization that runs the debates here in the United States.
This first debate will be 90-minutes long, give or take a few minutes.
YouTube is one of several video-serving social networks which will have the event live streamed. Within YouTube, several brands will have live streams: NBC News, PBS NewsHour, Bloomberg, and others – all will be in the official YouTube Live channel – and here, in this article, below:
Above: The Washington Post stream.
Below: Univision stream.
Any of the streams above or below may have content streaming before and after the debate itself through the streams posted here.
Below: PBS NewsHour stream.
Facebook will also have this event live streaming through ABC's Facebook page. Head to ABC's Facebook Video Page if none of the video streams above or below from YouTube are working.
Above: NBC News live stream.
Below: Telemundo stream.
Twitter will be offering some live debate action as well. In addition to millions of viewers live-tweeting the event, without a doubt, there'll be a Twitter Debates portal available in collaboration with Bloomberg Politics and the official Commission on Presidential Debates.
Users seeking out additional content – especially those looking for video of past events – should have a peek at the PBS debate portal WatchTheDebates.org. There, in collaboration with technology partner Microsoft, PBS has created what they call "an interactive, civic education site that allows users to access every general election debate since 1960, screen entire debates or debate highlights and track how candidates have addressed specific issues in the debates over the years."