How to stop Pokemon GO push notifications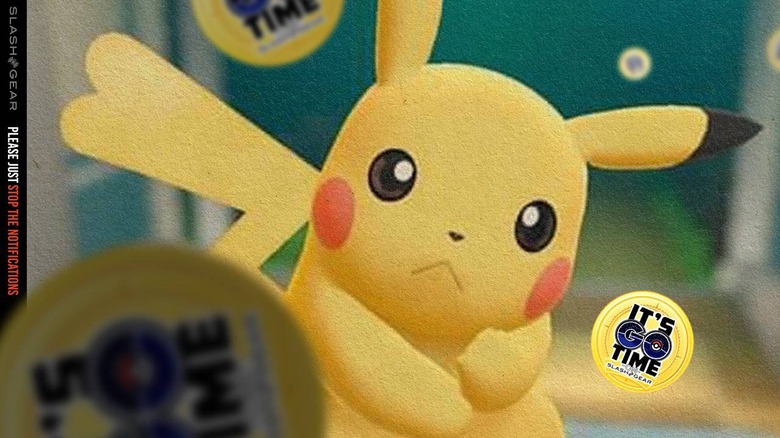 The latest version of Pokemon GO has a way to get rid of individual sorts of notifications. Earlier versions of Pokemon GO showed only a couple different sorts of Push Notifications in a list, which was sort of a bummer. If you're just viewing this game for the first time now since you quit a year ago – things have gotten better!
To see the notifications to which you have access to editing in Pokemon GO, you'll need to start by tapping the Pokeball icon in the bottom center of your screen. Once this Pokeball icon is tapped, you'll find a gear icon in the upper right, right next to the word "Settings". Tap Settings, and swipe your finger upward from the bottom of the screen until you reach the part of the list with the title "Push Notifications".
As of November of 2019, Pokemon GO has a list of Push Notifications which checkmark circles. Each of the circles is green – if you'd like to get Push Notifications for any one of these several list items, you'll want to tap to get a checkmark. If you'd like to remove Push Notifications for any of these items, tap the list item to remove the checkmark.
• Pokemon's Return
• Low Motivation
• Friend Request Received
• Friend Request Accepted
• Gift Received
• Events, Offers, and Updates
Maybe you want no notifications except the return of a Pokemon – that'll tell you if you need to head back to your local Pokemon Gym. Or maybe you just want to get rid of all the Events, Offers, and Updates. Any way you cut it, it'd be nice to be able to keep some, and get rid of others – if only the system actually worked! For some users, this list of checks does nothing!
Pokemon GO notifications won't go away? Try this:
If you've un-checked the circles and continue to get notifications for any one of these items, you may need to take further action. Several options are available to you, and any one of these options may do the trick.
• Sign Out and Sign back In (lower in Settings, under Account)
• Uninstall Pokemon GO and re-install Pokemon GO
• Reset cache*
This option works on Android only, at the moment. You'll go to your phone's Settings – Apps / App Info – Pokemon GO – Storage – Clear Cache/Clear Data. Once you clear your Cache, see if you still get notifications. If you do, go back and Clear Data. If you still get notifications, just go ahead and delete Pokemon GO, because it's devouring your entire life – have you considered what would happen if Pokemon GO suddenly ended?