How to get connected home security without breaking the bank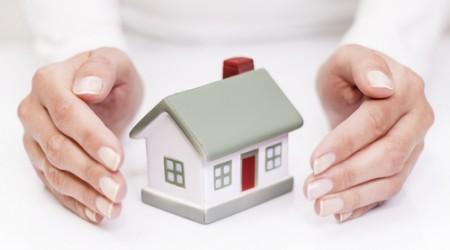 Connected homes are fast becoming the new normal, with platforms like Wink coming to the mainstream. Through it all, one thing remains a point of concern for potential customers: home security. A typically expensive proposition, home security is fast becoming more cost-effective for the average consumer. How cheap is it, really, though? We take a look at a few products to find out.
iSmartAlarm
Of all the connected home security systems, this is the standard. It's easy to set-up, easy to use, and offers just about everything you need. It's expandable, too, which makes it easy to scale to your home.
The iSmartAlarm works with iOS and Android devices, which is a bonus. With a basic package, you'll get the Cube One (the mother brain), two door/window sensors, two remote tags, and a motion sensor. For a small home/apartment/condo, this should do just fine. If you wanted to add more window tags, or give someone a remote tag (which activates/deactivates/arms the system), those can all be purchased separately.
So, how much is this thing? The iSmartAlarm is $199 to start, with no maintenance fees thereafter. Pay one, protect forever. If you want a security camera, iSmartAlarm has one on offer, but it's meant as a desktop model (you can wall-mount it if you like, but it's not as low-profile as others). That might not work well for you, depending on where you'd like to mount it.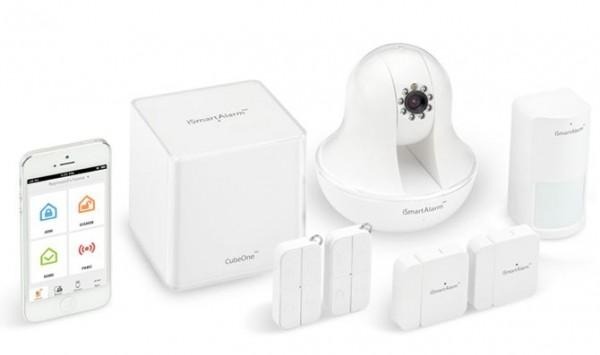 Skylink
Skylink is no stranger to the home security market, but their new SkylinkNet alarm may set a new standard for connected protection. The $169 package gets you much of the same utility you'll get with the iSmartAlarm: central hub, a motion detector, two door monitors, and a remote fob. Like the iSmartAlarm, it's great for a small home or apartment, straight out of the box.
The Skylink platform presents a rabbit-hole of possibility, though. You can add all types of fun things onto your platform, and Skylink doesn't limit your options. They have several different cameras to choose from, even one for outdoor use. You can add a flood monitor, too, which keeps an eye for accumulation in your home.
Skylink's app is also pretty handy, and will even let you monitor multiple locations. It's a great platform if you've got an office you want to keep tabs on, or a vacation home. Activity logging tells you who did what, and when. You can also hook up Skylink's Home Control receivers to your lights to automate your home, all from the app.

Dropcam
If simple monitoring is your goal, Dropcam will get it done for you. The popular, svelte camera will give you a feed of your home, all accessed via your WiFi connection and the cloud.
Dropcam also offers up cloud video storage for a weekly or monthly fee. We don't like this because it's a monthly maintenance fee, and that's not our goal here. We do like it because it's optional, and a great idea if you're going away for a week and something happens when you're not around.
Dropcam is a standalone service, but works just as well as advertised. Once you set it up, it's good to go, and lets you tap-in and see what's going on any time you like. For when you just want to see what's going on, Dropcam is the best option around.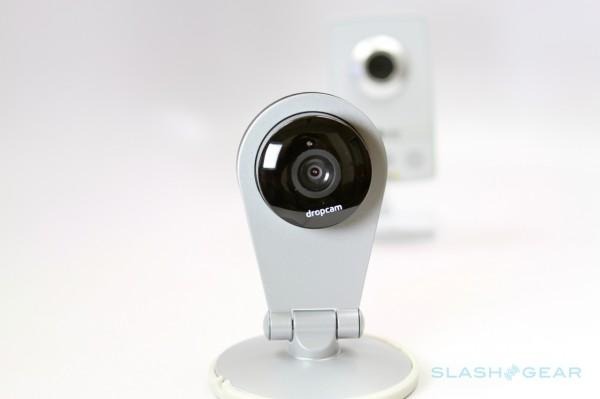 Conclusion
For as little as $169, you can get simple home security — and never pay another dime. For larger homes, it will cost a bit more, but that's only if you want to, and depends on how much security you need/want. New systems are coming out all the time, too, so don't consider these your only options — they just happen to be some of the low-cost leaders.
What all of these options do is give you the obligatory peace of mind, but they're also something your home insurance company may see as a benefit, and cut you some slack on when you're re-upping your policy. We suggest you consider the savings you'd get long-term before scoffing at the price tag of any of these items.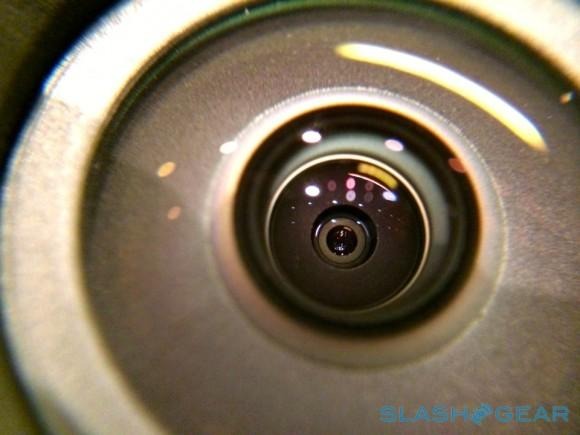 It's also worth mentioning that a break-in is (hopefully) infrequent, so those systems which offer up a monthly maintenance fee might not be worth it. With either the iSmartAlarm or the Skylink, you'll get notifications when something happens. Of course, it's up to you to get hold of the authorities when something happens. That is a concern, but also better than the cops coming out because the dog tripped your alarm. They frown on — and sometimes charge for — false alarms.
If we were building our own system, we'd go with the iSmartAlarm and a few Dropcams. For about $500, you can outfit your place with a very respectable system. The iSmartAlarm will alert you when something happens, and you can tap into your Dropcam to see what's going on. From there, call the authorities if you need to, or just silently curse the cat for doing cat things while you're away.
We like that each system is expandable, so you can't really go wrong. Each are low-cost, scalable, and don't make you carry monthly maintenance fees. They each work with the smartphone you carry around, too, which means your watchful eye is always on the lookout. There's no better peace of mind than that.