How to download the Android 8.0 Oreo update now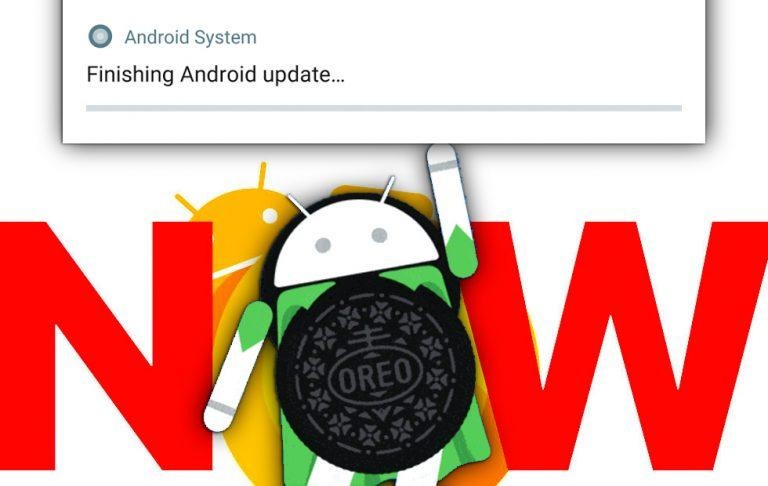 Today users will be able to download Android Oreo from the source – Google – and its developer program. To make this happen, users will need one of a variety of relatively new smartphones unless they're willing to go above and beyond the average process and hack their phone. Today we're beginning with the basic process that's available to any average user.
The name for Android O (Oreo) was revealed today by Google amid the United States' first full solar eclipse since 1918. To make this happen, they revealed a video – that video is below. That video shows the sun blotted out by what's quickly revealed to be an Oreo – a SUPER OREO.
Today also brought an update to the latest beta version of Android 8.0 Oreo available to the public. The public beta release is slightly different from the version of this operating system we'll eventually see on devices like the Pixel 2 and Pixel XL 2 – but this is as close as the average user is going to get today.
SEE TOO: Android Oreo is official
The devices that are eligible to work with the Android Beta program are Nexus 5X, Nexus 6P, Nexus Player, Pixel C, Pixel (gen 1), and Pixel XL (gen 1). More will be able to use this program eventually – likely later this year. Those in addition to the next couple of Pixel phones which will be revealed sooner than later.
"We're pushing the sources to Android Open Source Project (AOSP) for everyone to access today," said Sameer Samat, VP of Product Management, Android & Google Play. "Pixel and Nexus 5X/6P builds have entered carrier testing, and we expect to start rolling out in phases soon, alongside Pixel C and Nexus Player."
"We've also been working closely with our partners, and by the end of this year, hardware makers including Essential, General Mobile, HMD Global Home of Nokia Phones, Huawei, HTC, Kyocera, LG, Motorola, Samsung, Sharp and Sony are scheduled to launch or upgrade devices to Android 8.0 Oreo." That's good news for everyone that just purchased a device in the past few months.
Head over to Google Android to see the download process for the beta. And stay tuned as the "final" version (which is essentially what you're getting in the Beta now) is released in full to your unique device.
UPDATE: Also for those of you with Pixel or Pixel XL devices, now's the time for the OTA update, too. First download your precious data and/or back it all up, then go to the link above (Google Android) and turn OFF your connection to Android Beta. Once you've done this, you'll be returned to the non-Beta channel on your device, and you'll see the OTA update in Notifications soon!