How to present a Google Pixel phone (to beat the iPhone 7)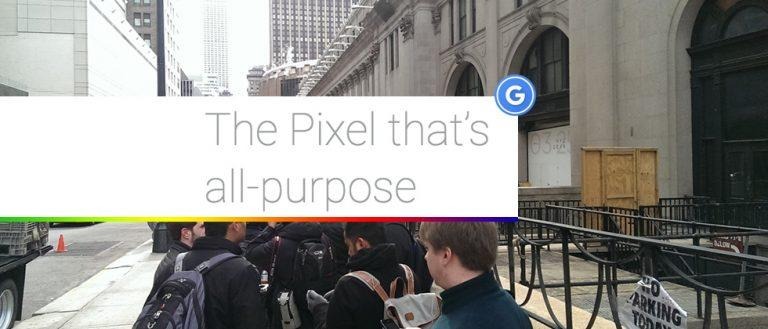 The following is a presentation of the Google Pixel phone and the Google Pixel XL, two devices that will seal Google's destiny in hardware. To be entirely clear up front, this presentation is a suggestion for Google – a mock-up of how I imagine Google might present their first set of true iPhone competitor devices. With the iPhone 7 and 7 Plus having already been revealed with some easy-to-pick-on features and Samsung's biggest-fiasco-ever currently fresh in users' minds, Google has a BIG opportunity right here and now.
Lots of information about both Google Pixel devices has been spilled early. These replacements for Google's Nexus smartphone line have been seen from several angles and specifications have been leaked in excess. For more information on these devices as we know them today, have a peek at our timeline of Pixel-related writings at the end of this article.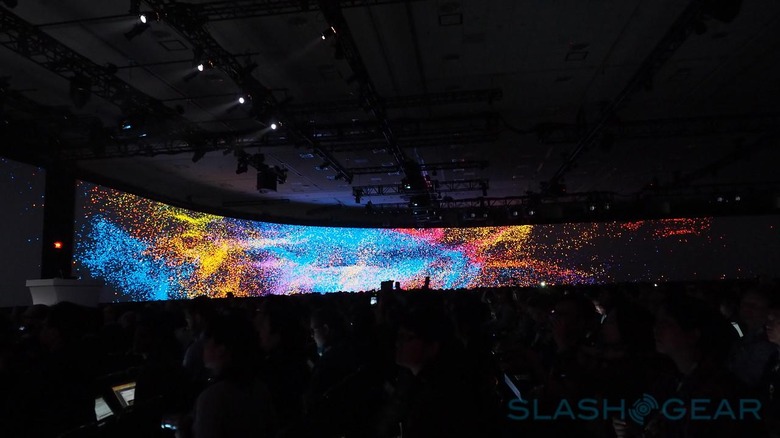 Above and below you'll see a number of photos captured by SlashGear and modified where applicable. These photos come from events from several different companies, and none should be seen as any sort of real association with the hypothetical presentation we've created here. Renderings of the smaller device come from Android Authority and OnLeaks.
Hello everyone, thanks for coming out today – and Happy Halloween! Today we have something very special to show you – two devices, actually, both of them part of a future vision Google has been working towards for a long time.
This vision is one in which smart device users – everyone – will be able to simplify their lives at the same time as they enrich their lives with Google.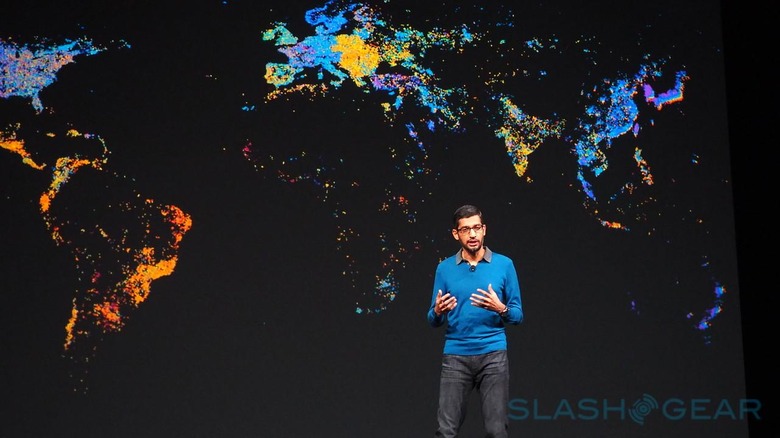 This month marks the seventh anniversary of the original launch of Android. Since then a lot has changed. Smartphones have become an integral part of our lives, and these machines have changed the way we work, play, and live.
As such, we've created a set of smart devices that work within a system that allows its user to have a smarter and more enriched life.
The first thing we're going to show you today is a device we're really excited about.
This is the Pixel.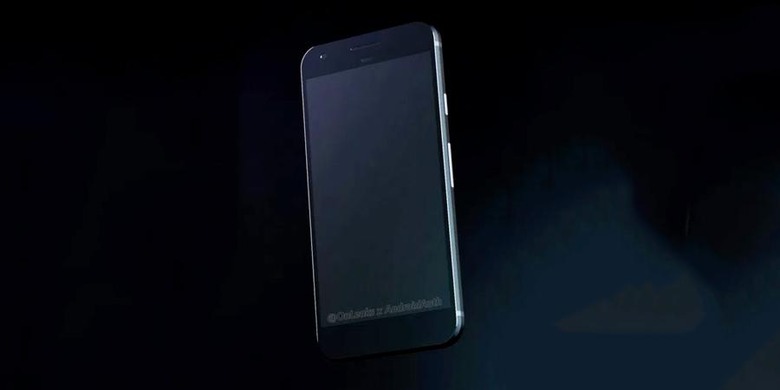 It's a smartphone, but it's not the same as any smartphone you've used before. This is the always-current central controller of your elevated life experience.
First – it'll have everything that our previous line of developer-aimed smartphones had. That means Google support. It means updates being sent out the same day each new version of our operating system is announced.
In addition, it now means that every Pixel user will have a device they can count on having current software with for four full years. Starting at launch, Google will be supporting every Pixel device for the next four years with software updates – guaranteed.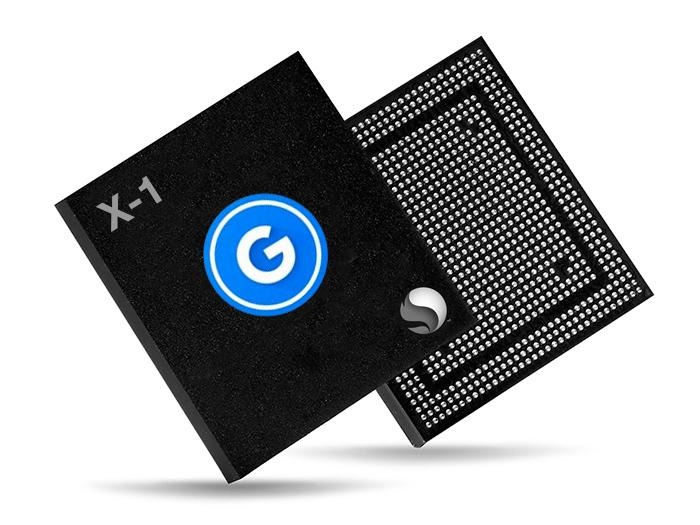 The Pixel experience is one of passive interaction as well as high-powered processing when a user needs to do work or play games. As such, we've created a new high-powered processor to handle anything any user will be able to throw at the Pixel. This is the GX-1.
The G-1 processor was created with our friends at Qualcomm – specialists in mobile processors for the vast majority of the smartphones released since the birth of the mobile phone.
We've created a processor here that's two times as powerful as the chip inside the Nexus 6P. It's ready to take on anything.
And it's fully prepared to work in concert with all manner of future-ready connectivity like 5Ghz Wi-Fi and 4G LTE and 5G network speeds on all networks both inside and outside of the United States.
The Pixel sports a display that's better than any screen we've ever seen on a smartphone before. Not just because its sharp and its colors are brilliant, but because it brings these things to the user without sacrificing battery life.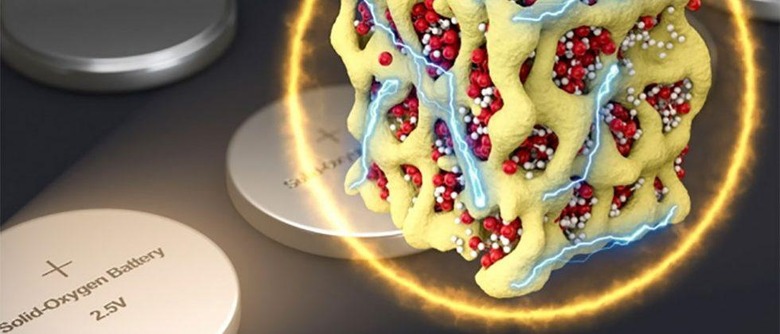 While the Pixel's battery is small enough to keep the device extremely thin, the processor teams up with the display to keep battery use extremely low.
We do this with a new feature we call Pixel-Sync. This device's display has its own separate smart processing unit that allows it to be most brilliant when it knows you're using it, then pull back and conserve energy when it sees that you're not in need of its full-blast color and sharpness.
The body of the Pixel includes two front-facing speakers, a reinforced glass front with full-frame coverage, and a backside which you will be able to custom-order, use, and replace at will.
Users will be able to pick from a collection of fine metals, soft or hard plastic, wood, reinforced glass, or ceramic. And that's just for starters.
True to Google's history working with open-source software and a wide variety of hardware manufacturers, we'll be allowing back panels for the Pixel to be made by anyone. Our design for the back panel on this device will be made available for 3D modeling today – free and open to the public.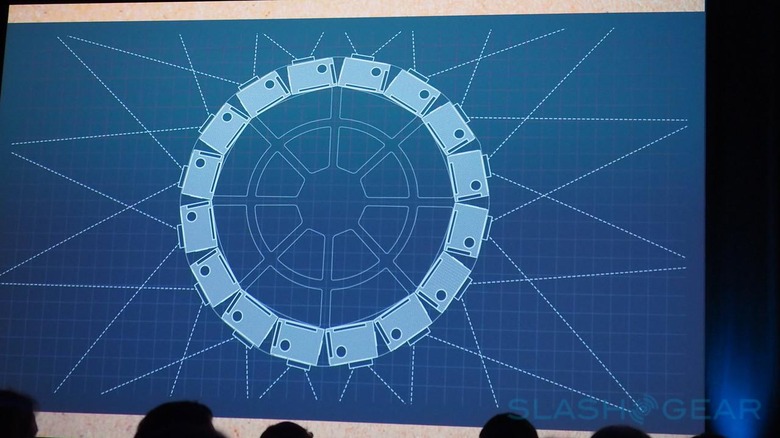 The camera on the Pixel is not new. It has one sensor, one lens. It doesn't feature any wacky or off-the-wall ideas to make taking photos more interesting. Instead of what our competitors are doing, we've decided to combine the best camera technology in the world with the best smartphone camera lens ever created.
This camera can shoot photos and capture video with more intense high-level professional quality than any smartphone camera that's come before it. It's that simple.
What's also simple about this device is how it'll open the door to your future.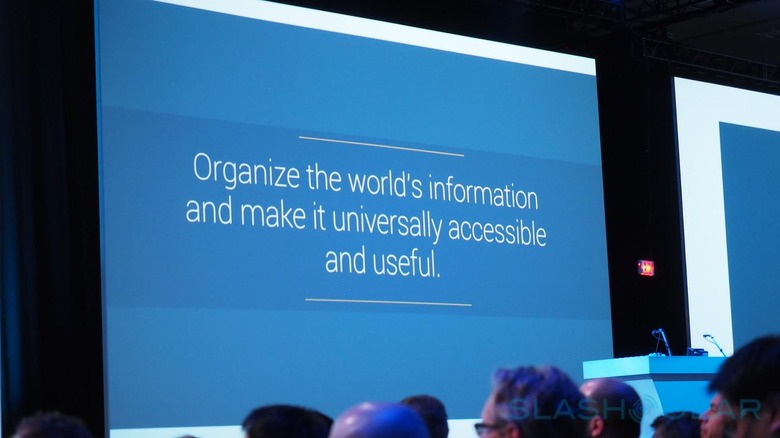 The Pixel is the key to your next-generation smart home – and smart environment outside the home as well. The Pixel comes with the newest version of Google On installed right out of the box. Google has worked with parters from around the world to create a new wave of smart home and smart world products with Google On connectivity – all launching over the next few months.
With the Pixel, users will be able to control any and all electronic devices in their home. They'll also be greeted by smart connected Google On devices in major stores, coffee shops, nightclubs, bus stops, newsstands, restaurants, and a whole lot more.
The sky is the limit when it comes to the immediate fully-interactive future of Google On and Pixel.
And that's it! This device will be made available later today on pre-order and will be available in a variety of stores this Friday.
*Phone rings*
Sorry about that folks, I have this Pixel set so it only rings when a very select set of people call.
*Takes phone out*
Oh you might all want to see this.
*Places phone on projector so it can be seen on the big screen on stage*
"Hello everyone, this is Steve Wozniak. The team that built the Pixel at Google here told me they'd only release a bigger version of the thing if I called in, so I called in."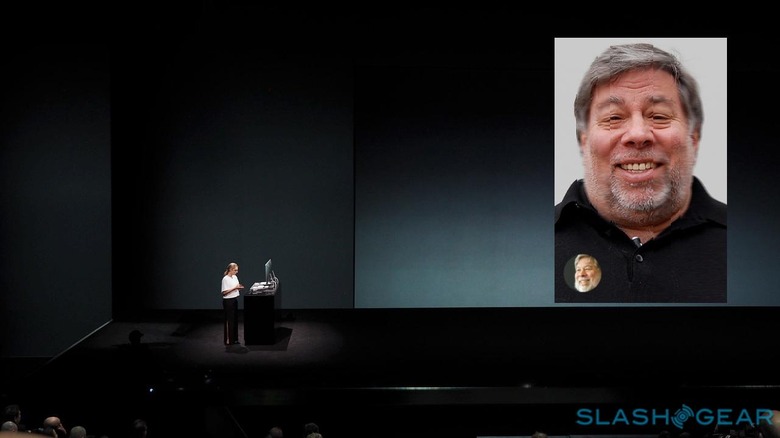 Thanks Steve.
Yes, we will indeed be releasing a bigger version of the Pixel too, just for you. We might even put it on sale for everyone else, too.
We're calling it the Google Pixel Plus Epic Evo 4G LTE Touch.
"How about you just keep it simple and call it Pixel XL."
We'll think about it. Thanks for calling in, Steve.
"No problem. I'll come in to pick up my XL later today."
OK folks so we've got the Pixel and the Pixel XL, both with the same abilities, both ready to be customized for each individual user.
We're going to make both devices available for pre-order today, while shipping begins tomorrow, and in-store availability begins Friday. Sound good?
Alright then. Thanks again everyone!
NOTE: Previously reported information states that the actual real-life event for these devices will take place some time inside October of 2016. Not too far away!