Hoverboards still catching fire, despite warnings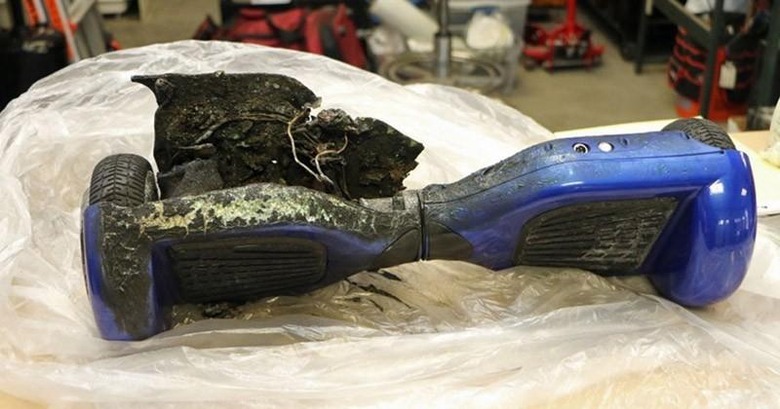 Since 1989, we've known that this would be the year of the hoverboard. After all, if Robert Zemeckis says something about the future, we all know it's true. Unfortunately the hoverboards we got were nothing like the ones in Back to the Future. And we've got reports of yet another such device catching fire while charging.
If you happened to get a "hoverboard" for Christmas, you're going to want to keep a close eye on it. The latest incident comes from New Jersey, and like the others, the board caught on fire while charging. Thankfully the family was alerted to the fire, and was able to put it out before too much damage had occurred. Apparently it only singed the carpet where it was charging.
It's already getting harder and harder to buy or transport the so-called hoverboards, thanks to a variety of companies banning the devices. However, they can still be found, and many people likely purchased them as gifts before they were pulled from shelves. So if you do have one, be sure to only recharge it while you're in the same room. Just to be safe.
And if you didn't get one, and like laughing at people hurting themselves, then check out this wonderful hoverboard fail compilation video.
VIA: Mashable