Amazon pulls out hoverboards while conducting safety check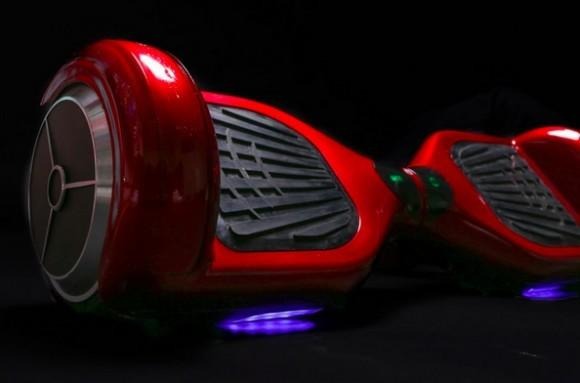 If you've been considering buying or bringing along a hoverboard, those two-wheeled boards that don't really hover, for the holidays, you might want to rethink your decision or buy them from somewhere other than Amazon. The retailer giant has apparently removed hoverboards from its listings, which may have dismayed fans and Christmas hopefuls and adding to the series of unfortunate, or not, setbacks that the transportation contraption has been facing for the past few weeks. It's not a permanent ban, however. Or at least until Amazon receives indubitablre proof of their safety.BestReviews first broke the news that hoverboards on Amazon have been dropping like flies. But it was Segway, whose name has become synonymous with two-wheeled scooters, who broke out confirmation that Amazon was indeed pulling down hoverboards, which are basically two-wheeled scooters without handles.
According to Segway, Amazon is requiring all hoverboard manufacturers to submit documentation that proves they comply with safety standards. Here's Segway's statement in full given to The Verge:
Amazon just sent out a notice to all "hoverboard" sellers to "provide documentation demonstrating that all hoverboards you list are compliant with applicable safety standards, including UN 38.3 (battery), UL 1642 (battery), and UL 60950-1 (charger)."

Swagway already meets all those certifications and is happy that Amazon has decided to take steps to weed out the low quality boards. As safety is always on the forefront for Swagway, we're glad that this is taking place, especially in light of recent concerns with the fires with the poor quality batteries.

On that note, we're also in the process of working on measures, to help consumers identify between an authenic Swagway and the many imitation boards that are adding our branded logo to their unauthorized boards. Meanwhile, we ask that consumers only purchase from authorized retailers as an added precaution.
It should be noted that Amazon is explicitly asking for safety requirements regarding batteries and chargers due to the recent series of fires that have hounded the devices. It isn't that concerned about whether Iit's actually safe, or sane, to ride one.
Requiring those documents should probably help weed out knock-off brands that hardly give a second thought to such documents, which is why Segway sounds almost cheerful about the investigations. That said, should its hoverboards as well as others' get reinstated on Amazon, transporting them this holiday season remains a hassle, with major US airlines banning them from their planes.