Hover Camera drone uses Snapdragon brain for AI flight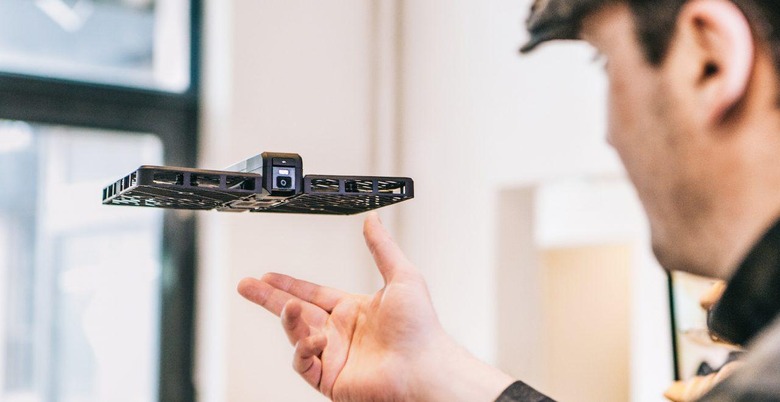 Taking the perfect selfie usually requires skill, dedication, and the sort of flexibility that only comes with years of yoga, so why not get a drone to snap the shot instead? That's Zero Zero Robotics' big idea with the Hover Camera, promising not only the flexibility of a compact drone that can be folded for transport but one that can then be piloted from a smartphone with a couple of finger-swipes.
That last part is particularly important. Analysts may agree that drones and UAVs may be one of the big consumer tech growth areas for the next few years, but they're still fairly tricky to fly.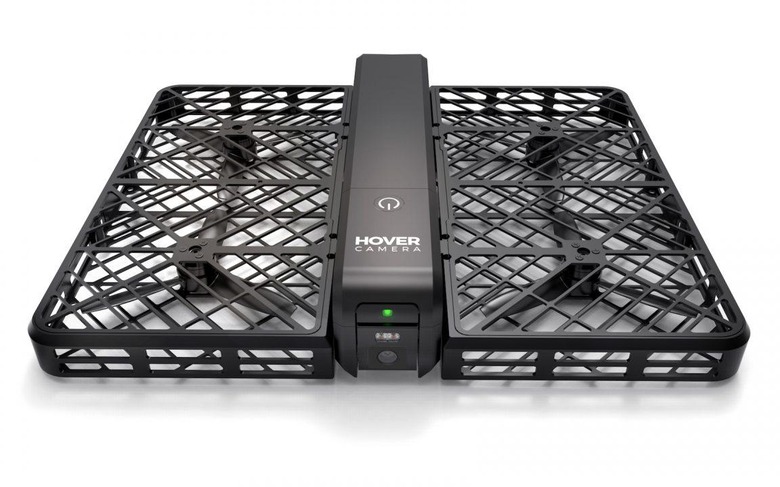 To handle that, Hover Camera has Qualcomm's Snapdragon Flight platform as its brain. Announced last September, the system uses a Snapdragon 801 chipset – more commonly found in smartphones – for the drone's intelligence.
That means the ability to auto-hover – Zero Zero even says you can throw the Hover Camera into the air and it'll automatically stabilize – and have it follow you around intelligently. Snapdragon Flight uses input from cameras on the front and underneath the drone, along with other sensors, to keep it on track; the operator just needs to swipe at their phone display for manual navigation.
Where it gets particularly interesting is in the autonomous modes, however. Zero Zero calls it Embedded AI, a mixture of hardware and software smarts that mean the drone can lock onto a target and follow it.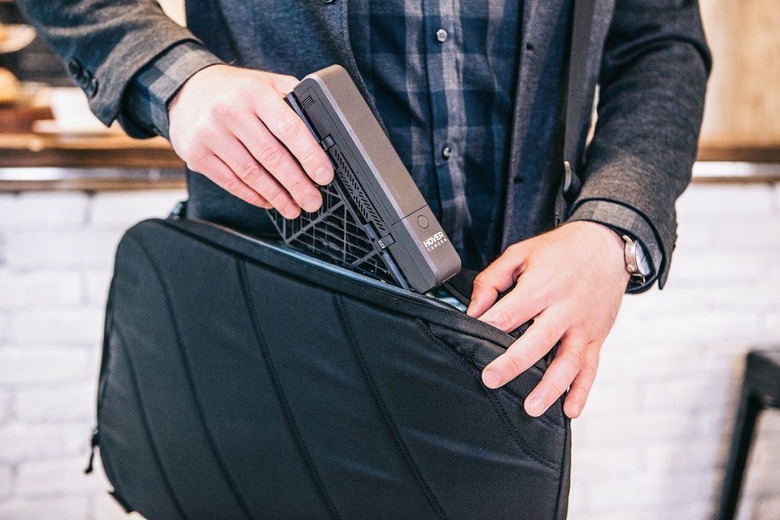 That's something we've seen promised by the delayed Lily camera drone, but the Hover Camera does it at a far smaller scale, making it suitable for indoor use.
In fact, the folding carbon fiber enclosure, complete with four homegrown turbines, weighs 238 grams. It's therefore exempt from FAA drone registration, too.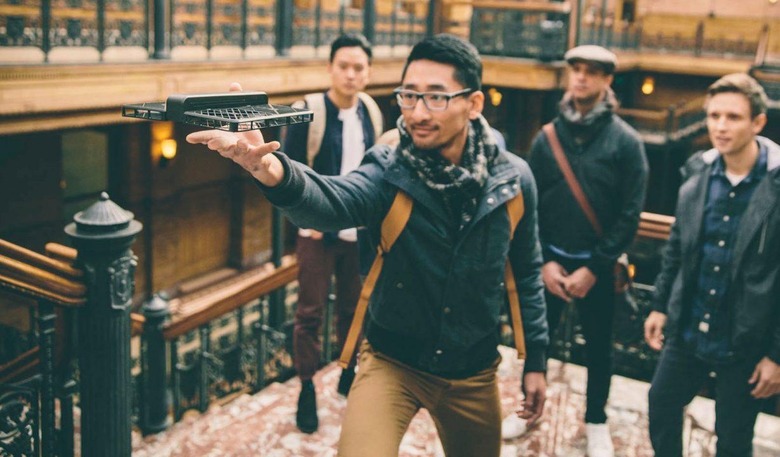 Power is a little limited compared to larger drones, unsurprisingly, and the replaceable battery is good for around eight minutes of flight.
On the front, there's an electronically stabilized 13-megapixel camera that can record 4K video. A 720p HD stream is beamed back in real-time to the smartphone via a WiFi connection the drone creates, and it can also take panoramas by flying up and slowly rotating.
Pricing is yet to be confirmed, though Zero Zero is aiming for the consumer market when the Hover Camera goes on sale sometime this summer.
MORE Zero Zero Robotic