Hot Wheels Tesla Cybertruck R/C models revealed - but you'll have to act fast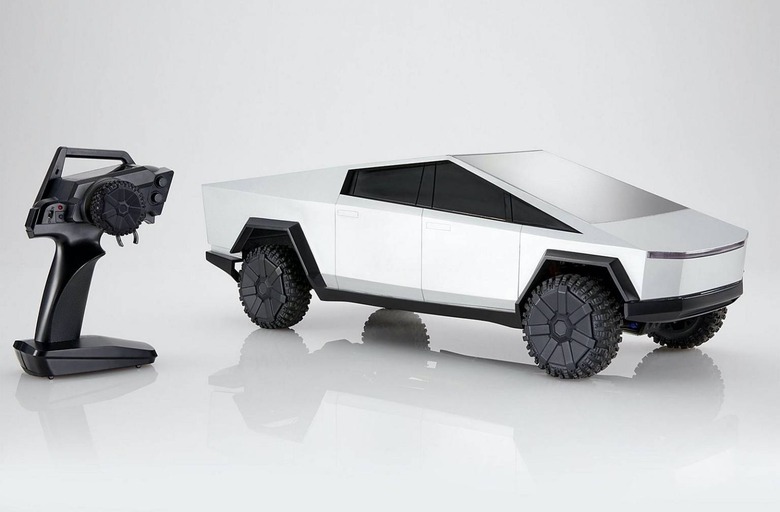 If you want a Tesla Cybertruck but can't wait for Elon Musk to get started on production, never fear: Mattel is launching two Hot Wheels Cybertruck remote control cars. The limited-edition pickup toys are being offered in two different sizes, one scaled to take on your existing Hot Wheels cars, while the other is a whole lot larger and more impressively detailed.
That's the 1:64 Hot Wheels Cybertruck R/C, measuring just 3 inches long rather than the nearly 232 inches of the actual truck. It's priced at just $20, though, so a whole lot cheaper than Musk's controversial pickup that starts from $40,000.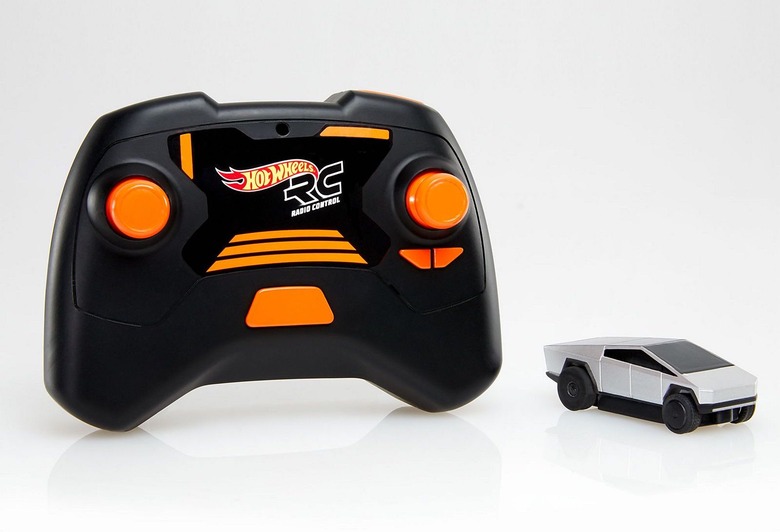 It can be raced on a Hot Wheels track, and will work both with their horizontal race tracks and the classic Hot Wheels track loops up to 9-inches high. Two wheel drive, it has both Chill and Sport speed modes; in the latter, you're looking at up to 500 mph scale speed. Recharging is from the controller.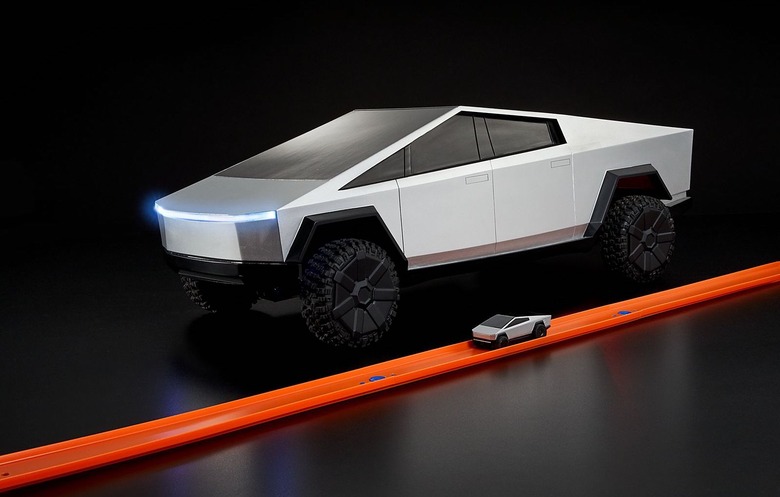 As for the 1:10 Cybertruck R/C, that's a whole lot bigger – albeit still a tenth of the size of the real thing. It's also a limited-edition, and comes with both Chill and Sport speed modes. In the latter, it'll do over 25 mph.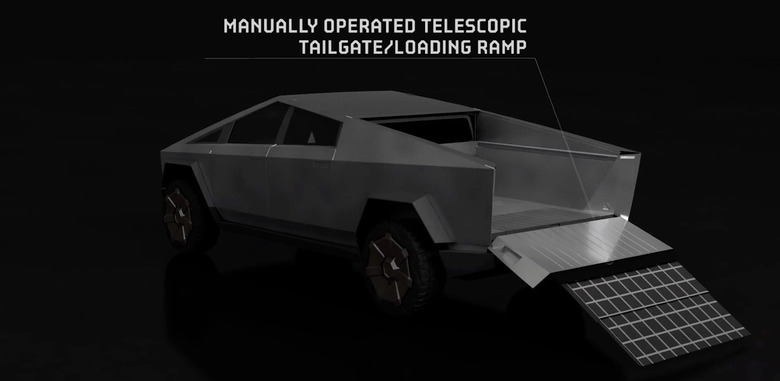 It's all-wheel drive, and has working headlights and taillights. There's a tonneau "Vault" cover to put over the pickup's bed, just like on the real Cybertruck, and a telescopic tailgate that folds out into a loading ramp. Take off the plastic body, meanwhile, and you can see the full interior of the truck.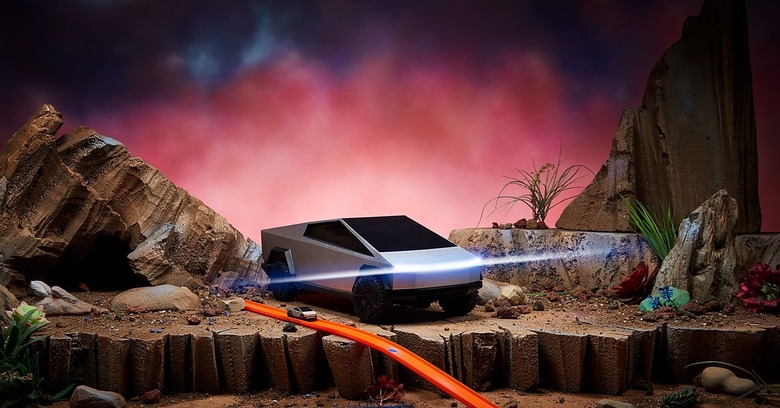 Mattel is having some fun with the Cybertruck, too. There's a reusable cracked window sticker, a vinyl add-on to commemorate the moment Tesla's big "unbreakable window" stunt didn't quite go according to plan at the Cybertruck's launch event. You'll have to supply your own best horrified Elon Musk impression, however.
The 1:10 Cybertruck R/C has a 9.9V, 3,300 mAh rechargeable battery. Mattel says to expect a 1:1 charge/run time. It's priced at $400.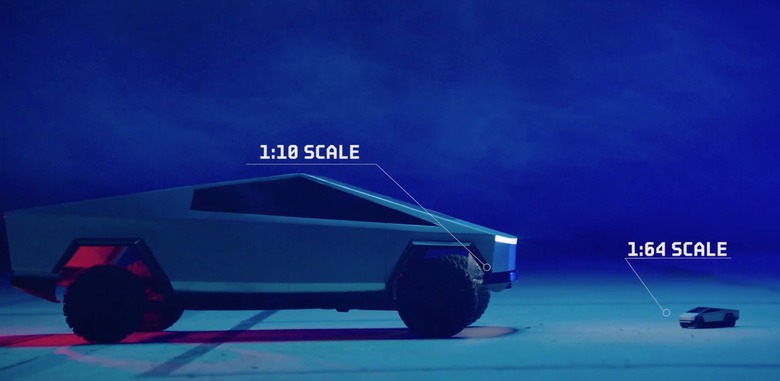 While they may be smaller, don't make the mistake of assuming these new R/C trucks are mere toys. Mattel says its designers worked closely at Tesla's Cybertruck studio to take measurements, then created 3D prints of the frame to get the proportions and dimensions correct. That even includes tiny seats and other cabin details for the interior of the 1:10 scale Cybertruck.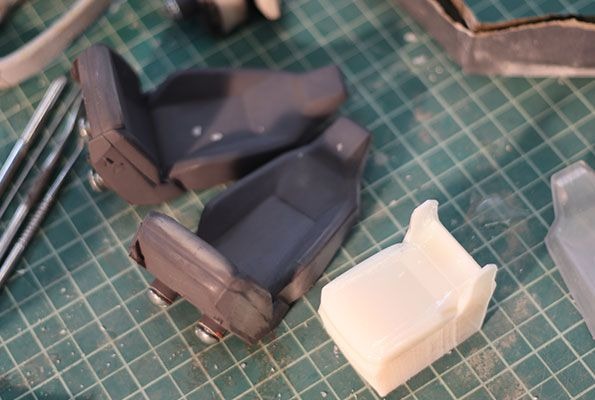 Both of the Hot Wheels Cybertruck remote-control models are expected to ship from December 15, 2020, just in time for the holidays. You'll want to act fast, though: Mattel says that they're limited releases as part of its Mattel Creations line, and so will only be on sale until they sell out.