Hot Wheels Rocket League set brings RC cars to real life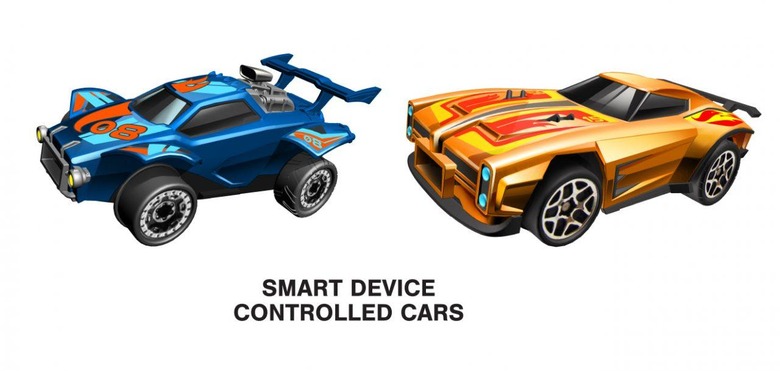 Nintendo Switch hit Rocket League is breaking out of the console and onto the living room floor, with Hot Wheels announcing a radio controlled car set for the game. The Hot Wheels Rocket League RC Rivals Set bring the Octane and Dominus cars to battery-powered life, the Mattel-owned toy company has confirmed today.
The two cars will each be remotely-controlled, operated by an app for smartphones or tablets that hooks up to them via Bluetooth. Also in the box there'll be a Rocket League ball and a custom field mat, together with a boost pad station which is used to charge up the pair of cars and the ball itself. Scores will be tracked with a scoreboard too, complete with both a running count and sound effects.
If you're not familiar, Rocket League is a mashup of soccer and a racing game. First arriving on Windows and PlayStation 4 back in mid-2015, it spread to Xbox, macOS, Nintendo Switch, and even Linux. Rather than traditional soccer players, each team has four rocket-powered cars that are used to hit the ball into the goal.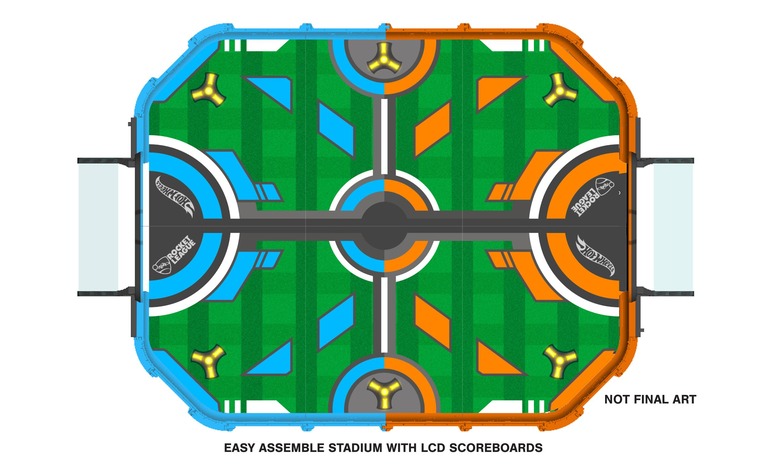 It has proved to be madly popular. According to developer Psyonix, over six million copies have been sold so far, and there were 40 million players at the start of the year. It's also spawned an eSport, with a Rocket League Championship Series allowing professional players to compete.
In comparison, the Hot Wheels play-set is likely to be a little less advanced, though probably no less fun. While there's no gameplay link between the remote-controlled cars and the play mat and the digital version, anybody buying the Hot Wheels Rocket League RC Rivals Set will get a set of codes to activate unique in-game items. Mattel says details of what, exactly, that will include will come in due course.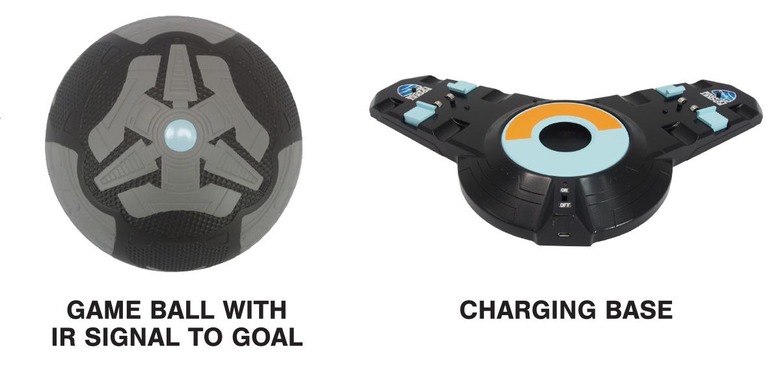 Phone-controlled cars aren't exactly new, but they certainly have been popular. Probably the best known is Anki's Overdrive, which made its debut on stage at an Apple event. That has spawned several movie tie-ins and special editions, most recently a Fast & Furious set that has replica cars from the hit street racing movie.
The full release of the Hot Wheels Rocket League RC Rivals Set is expected in time for the holidays, though Hot Wheels will be previewing the game at the Toy Fair 2018 in New York City later this month. It's expected to sell for $179.99.