Ani OVERDRIVE: Fast & Furious finally rolls out this weekend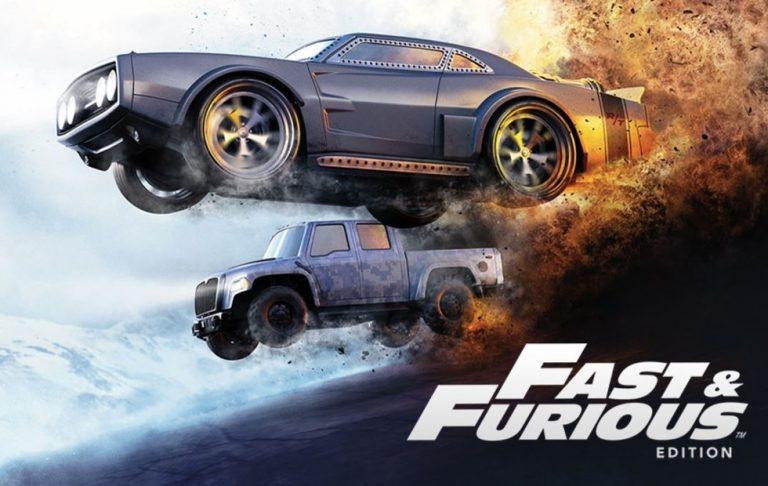 What's better than having tricked out cars racing and trying to "nearly" destroy each other, Fast & Furious style? Why having said cars be controlled by AIs, of course! While that might sound like a script for a sci-fi flick, that is basically the premise behind Anki's latest OVERDRIVE set. The Anki OVERDRIVE: Fast & Furious Edition shrinks down two of the film's iconic wheels to fit in your living room (or playground). And they can finally be yours on Sunday, if you didn't pre-order them already.
Now spanning eight films, the Fast & Furious has become one of the hottest action franchises in the entertainment industry. Its heavily modified vehicles might never be possible in the real world but they are just begging to be turned into some hi-tech miniature version. And no one perhaps does that better than Anki and its OVERDRIVE system.
Debuting at the 2013 Apple WWDC keynote, Anki OVERDRIVE mixes RC racing cars, smartphones, and robotics. Each robot car has special weapons, virtual only, fo course, a personality to match. That formula definitely seems like a perfect match for a Fast & Furious tie-in.
The Anki OVERDRIVE: Fast & Furious includes two new cars as well as a new track that lets you and your friends safely play out your own death-defying car chase scense. Hobb's Internation MXT truck features a rocket launcher that wipes out everything nearby. Toretto's Ice Charger, on the other hand, uses a grappling hook whose effect is to slow down targets and bring you closer to it.
The special Edition also comes with new scenarios that lets you play out scenarios from the film.It requires, however, a special app available for free for both Android and iOS. The Anki OVERDRIVE: Fast & Furious Edition will be available starting September 24 from major retailers such as Amazon, Best Buy, Target, Toy"R"Us, and Anki.com for $169.99. The track and cars are compatible with existing Anki OVERDRIVE system pieces as