Hot Wheels made this Darth Vader car, and we don't know what to think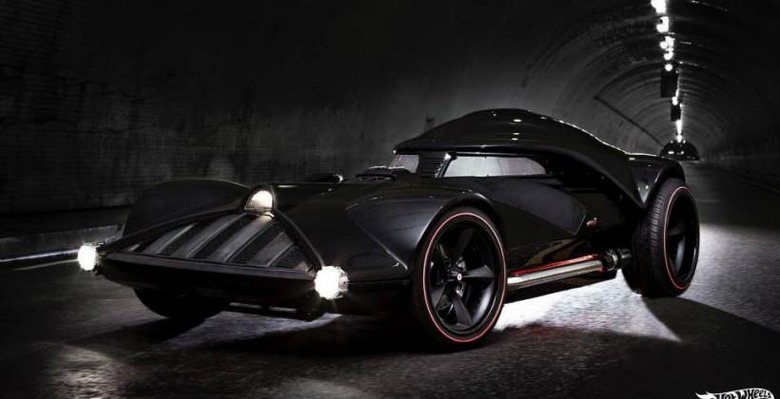 Hot Wheels and
may not be the most obvious crossover, but Mattel isn't letting that stop it, producing a full-sized, working reproduction of its new Darth Vader car especially for San Diego Comic-Con. The outlandish vehicle – built, for the road-going version at least, on the guts of a Corvette C5 – not only bears the Sith Lord's gaping maw, but actually makes his distinctive breathing sounds, too.
That's not the only detailing Hot Wheels has added. The side pipes have been given a Lightsaber makeover, while the dashboard is said to look like the interior of Vader's helmet.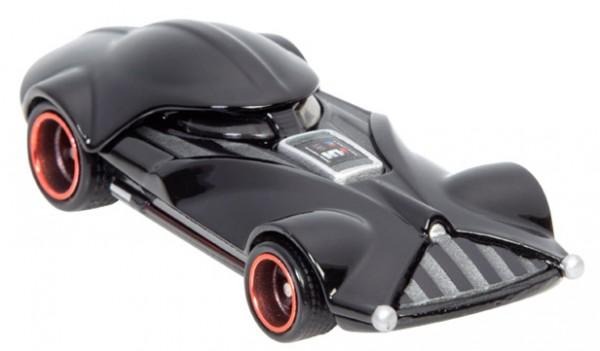 The one-off custom car has been specially created for SDCC, and unsurprisingly Mattel has no plans to wade into production of full-sized vehicles. Instead, it's offering a die-cast model version – 1:64 scale – with real rubber tires, that will be packaged up inside a Lightsaber casing with glowing lights and sound-effects.
Hot Wheels isn't the first to memorialize Star Wars in toys: LEGO has recreated the original cast using its Minifigs
Hot Wheels plans to offer the collectable from October, though those at SDCC will be able to snap them up early for around $40 apiece.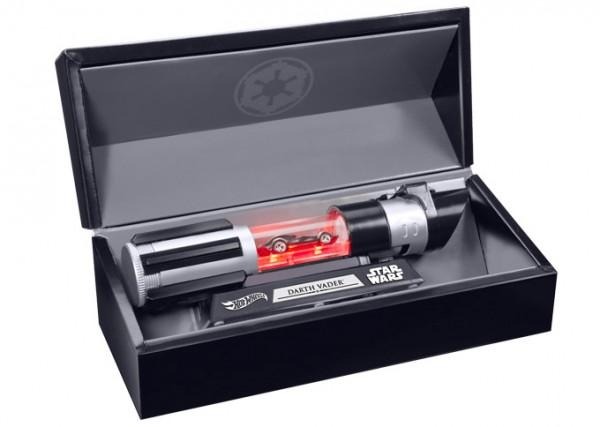 Mattel says the Darth Vader car is good for up to 80mph, though a more sedate pace seems preferable so that those you drive past can be suitably terrified of your Sith powers.
Meanwhile, there'll be more Star Wars themed cars in the Hot Wheels collection, with Mattel readying Yoda, Han Solo, R2-D2, and Chewbacca models for this first set.
Interested in a rather more recent Corvette? We hit the curvy roads in the 2014 Corvette Stingray Convertible