Hot Wheels ID x Apple Store is the Tickle Me Elmo of 2019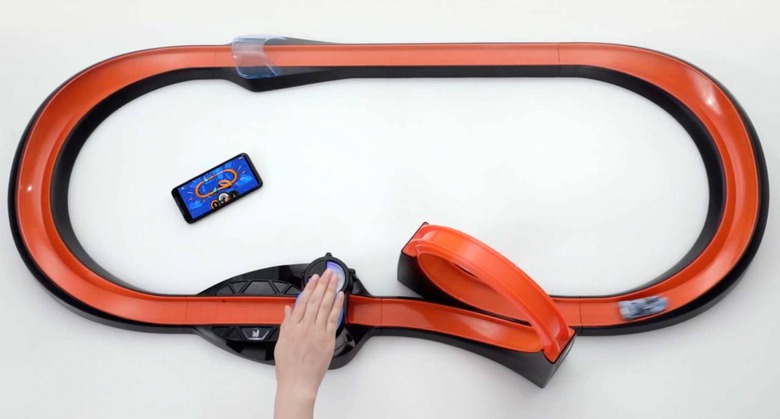 I can't say for sure – because nobody knows for sure – but I'm calling it right now: Hot Wheels ID just stole Christmas. Using a bit of the magic summoned by the Apple x Anki Overdrive remote control car toy collaboration and some established-brand PR power – plus some features over which kids will likely flip their lid – Hot Wheels ID just struck gold. Again, I'm just making some informed guesses here – but take a look and see what you think.
Mattel announced that they're about to release a new system of toys called "Hot Wheels id", and that they're selling (at first) exclusively at Apple Stores. Hot Wheels is one of the best selling toys in the world – right up there with LEGO. Using that brand power and the power instilled by selling one's products at an Apple Store, Hot Wheels is ready to roll into the latter half of 2019.
Right out the gate, there are three products, one app, and "four ways to play." The products include Hot Wheels id Vehicles (of which there are 51), released in 6 "mini-collections" through the end of 2019. There's a Hot Wheels Race Portal that connects your vehicles to the digital system (via the app). There's a Hot Wheels id Smart Track – straight tracks, jumps, turns, and "the most powerful booster Hot Wheels has ever made."
The Hot Wheels id app that's coming to iOS first, then to Android (that's "coming soon"). This app allows users to collect cars in a "virtual garage" as well as rack up stats by racing other vehicles and trying for best laps around new tracks.
Users will find single Hot Wheels id vehicles available for approximately $7. The Hot Wheels id Race Portal will cost you around $40, or you could go all-in at once and buy the Hot Wheels id Smart Track Kit for approximately $180 USD. It'll have to be a real masterpiece to get me to spend $180 for a racetrack, but we'll see – the $40 for the portal on its own (working with standard orange tracks, etcetera) seems like it'll be the way most people will go, at least at first). These products are available starting today.