Hot Wheels' Darth Vader Car is as subtle as a lightsaber to the face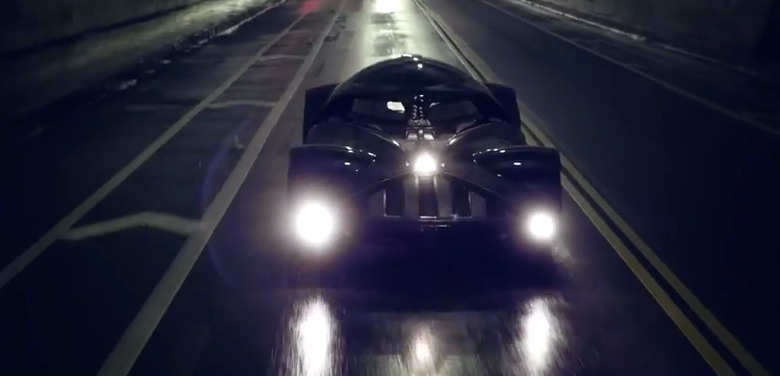 Hot Wheels' Darth Vader Car left us perplexed when we first saw the one-off, full-sized Star Wars themed monster the company had crafted for SDCC this week, but after seeing it in action on the road everything becomes clear. The gaping-mouthed racer – about which "distinctive" would be a decided understatement – stars in a new video for the company, looking every bit as intimidating as the Sith Lord himself.
It's the detailing that makes the car special: the lightsaber-style side sills, and the replica chest control panel that's built into the hood. The hydraulic roof is another nice touch, reminiscent perhaps of the Batmobile.
Underneath the gloss-black bodywork is a somewhat more mundane donor car, a Corvette C5. It's limited to 80mph, presumably because, while Vader's helmet was designed to look good, it wasn't made with highway aerodynamics in mind.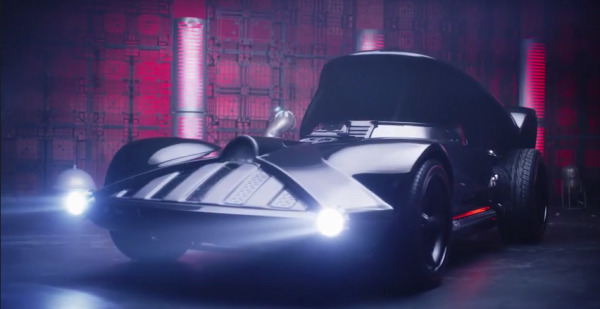 Still, going slower does mean more time for everyone else to gawk at you, particularly when the exhausts pop with a shower of sparks.
Hot Wheels, unsurprisingly, isn't going to be selling full-sized cars; instead, the custom job is intended to draw attention to a new line of Star Wars themed die-cast models, of which the Darth Vader Car is just one.
Others will be based on Yoda, Han Solo, R2-D2, and Chewbacca, with early examples up for grabs at Comic-Con this week for around $40 a pop.