Hori Real Arcade Pro EX SE stick with authentic arcade components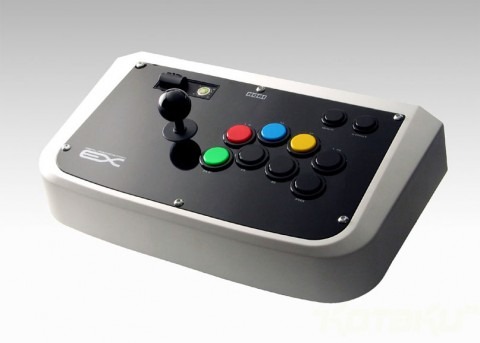 Hori are already known for their arcade controllers, and now they can be known for an expensive arcade controller.  The Hori Real Arcade Pro EX SE for Xbox 360 takes the company's standard arcade stick, tosses out the regular stick and buttons, and replaces them with components made by Japanese firm Seimitsu who supply the controls for real arcade cabinets.
The end result is a very sturdy, very exclusive, very authentic and – at 2.6kg – very heavy arcade stick.  It looks to be only available from the Hori Store. 
The Hori Real Arcade Pro EX SE stick went up for preorder in Japan yesterday, priced at 13,500 yen ($151), with delivery starting February 5th.  Numbers are said to be "limited", but there's no indication of exactly how many sets there are to buy; still, expect a significant mark-up if you're trying to get hold of one of these in the US.
[via Kotaku]