Honor Play Review: Inexpensive, Balanced, Unique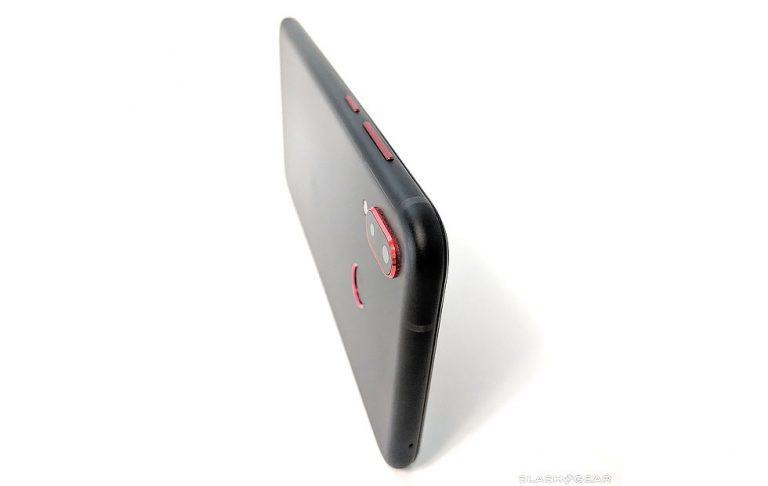 We may receive a commission on purchases made from links.
The Honor Play is a surprisingly low-cost smartphone made with gaming in mind. It features a 6.3-inch display with a notch and a relatively small chin, and it runs a unique sort of Android (with Honor's EMUI on top). The Honor Play is aimed at the newest wave of mobile gamers, bringing a bit of external aesthetic flavor to the mix as it packs in a decent bit of power under the hood.
Hardware
This smartphone isn't meant to do battle with the likes of $1k phones like the iPhone X family and the Galaxy Note 9. Instead, it's aimed at youth mobile users with a mere several-hundred quid in their pocket. This smartphone looks and acts a lot nicer than we'd expect at the price at which it's offered. Honor Play can be found at or around $300 USD (and equivalent prices in various countries internationally).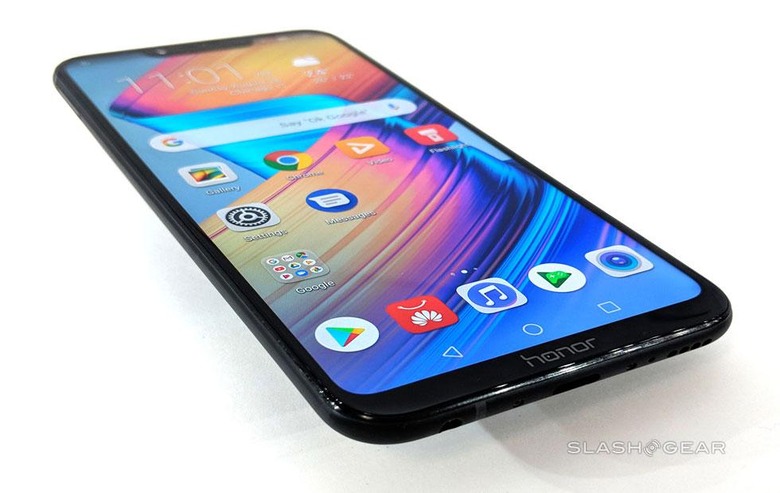 The Honor Play (2018) was revealed in the late Summer and marketed primarily toward India and Europe. The Honor Play has a 6.3-inch LCD display with 2340 x 1080 pixels across it. That's not super bright compared to an OLED from comparable devices, and it's not quite as dense with color, either. But for an LCD, it's surprisingly good.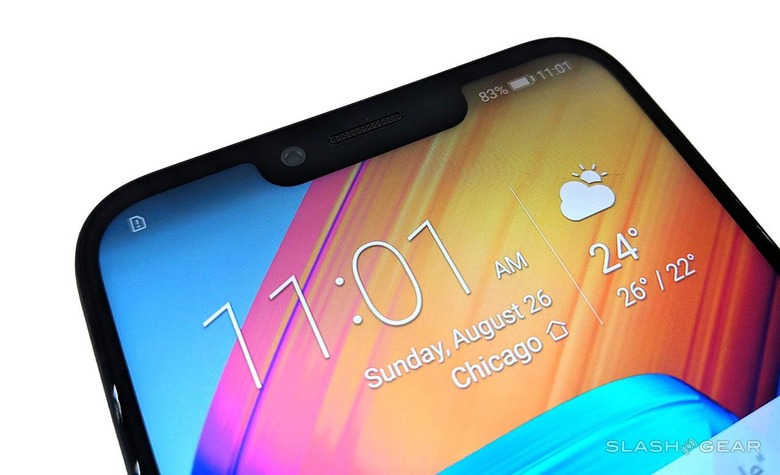 The SoC inside is a Huawei Kirin 970 paired with 4GB of RAM. This phone has 64GB internal storage, and it has a microSD card slot for storage expansion. There's a 3,750mAh battery with fast charge capabilities (through USB-C). The size of the device is 6.21 x 2.92 x 0.29-inches with a weight of 6.2 oz.
Up front is a capable 16-MP (f/2.0) camera inside the notch. The notch also contains a proximity sensor and an earpiece. Note that this is not a front-facing speaker for music and game audio, it's just for phone call audio.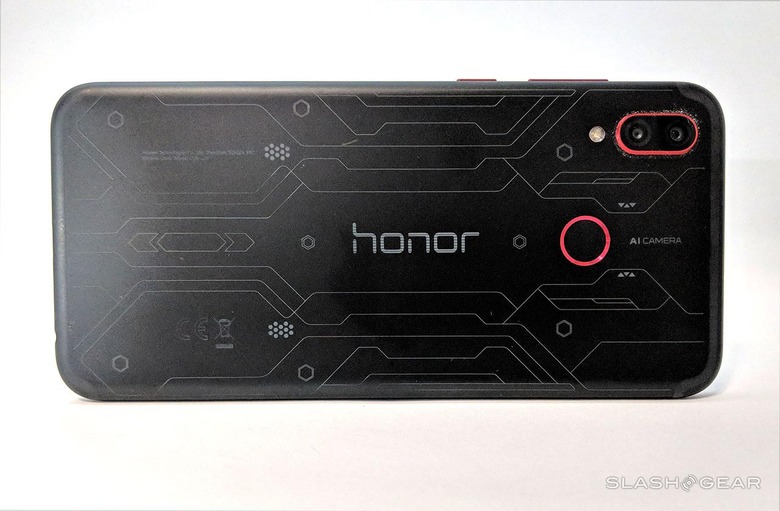 On the back of this phone is another 16-MP camera (this time with an f/2.2 aperture) and a 2-MP camera (with an f/2.4 aperture). These cameras are joined by an LED flash and a back-facing fingerprint scanner. In the version of the phone we're reviewing here, both the cameras and the fingerprint scanner are encircled by shiny red metal rings.
The version of the phone we have is called "Player Edition" and it's largely black with red highlights. Both the power button and the volume rocker are the same bright red metal as the highlights on the back. The back is also lightly highlighted by a modern mech gamer design which is both funky yet subdued JUST enough to not be overbearing.
The bottom of this device has a set of four speaker holes (all on the right,) a single mic, a USB-C port, a headphone jack, and a pair of evil pentalobe screws! Evil only if you're planning on taking the device apart, since said screws require a special 5-sided screwdriver head – otherwise fine and dandy.
Software
It's a little confusing, this phone being aimed at a gaming crowd. It's not really a gaming phone, as it were. It's a midrange phone with a really fair price and software that makes it clear you're in the Huawei zone. Or the Honor zone, if you prefer. And that's not a bad thing.
Above you'll see the phone's home screens and folders as they appear right out the box. There are a significant amount of apps here that I'd end up deleting immediately – but there are quite a few that I'd be glad to have right away, too. There's an app called Game Suite (more of a drawer, really) that contains all the phone's mobile games*. In this app, made by Huawei, users will find some of the only features that make this smartphone a Gaming Smartphone. *In the app you'll find the games Honor recognizes as games (Hearthstone and PUBG, for example) plus a button that adds any other app you choose.
Games in the app can be affected by a set of rules given by the app. One set of rules is "Uninterrupted gaming," which "when enabled, all onscreen notifications will be hidden except for calls, alarms, and low battery alerts. The device will not ring or vibrate for calls and alarms."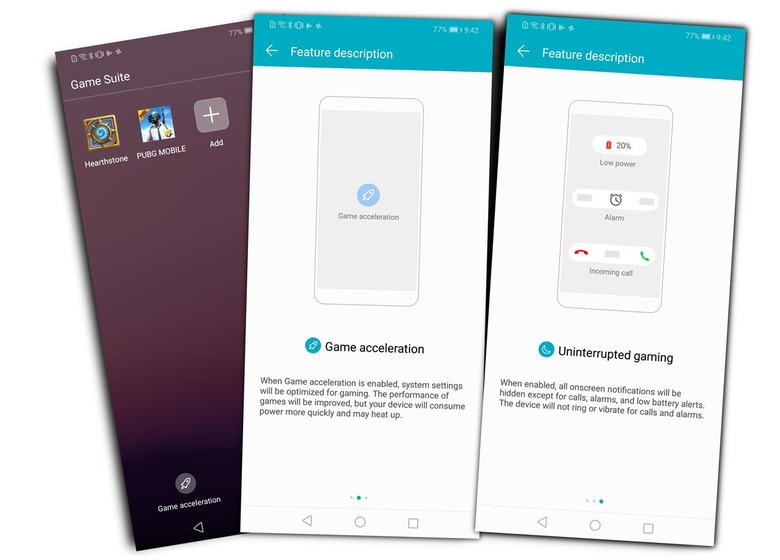 The other feature is called "Game acceleration." Here "system settings will be optimized for gaming. The performance of games will be improved, but your device will consume power more quickly and may heat up." Honestly, with the games I tested, I couldn't tell the difference between being "accelerated" and not.
There's also a handy Phone Manager app from Huawei. This app allows the user quick access to all Battery-related features, like Power Saving Mode and Ultra Power Saving Mode – which is crazy, really. Ultra Power Saving Mode turns down brightness and locks out the vast majority of functionality on the phone, but extends battery life well beyond what's natural – instead of hours, you'll have days.
Camera
The camera is fine, just so long as you're using your camera to capture moments, and not necessarily award-winning artwork. I found that a lot of the photos and video I captured were overexposed to some degree – both in the light and in the dark. This isn't the worst thing if you're only looking to document details, but it's not the most ideal setup for beautiful results.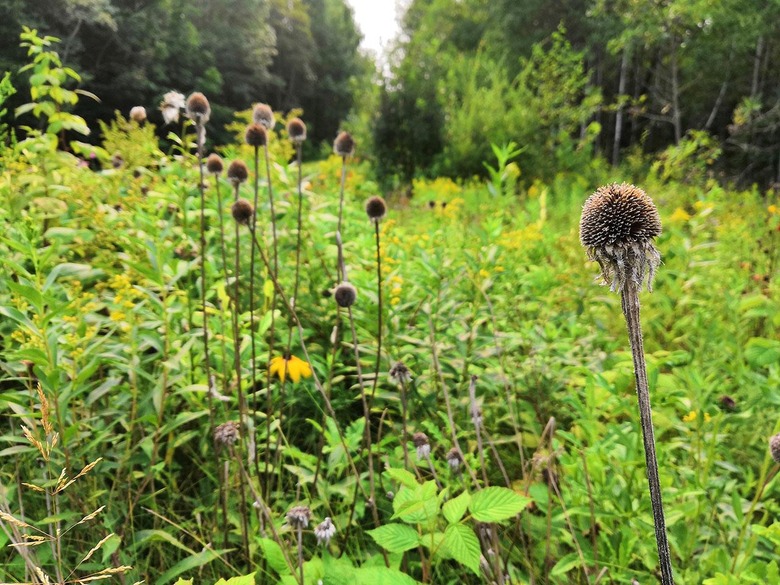 There are a lot of features in the standard camera app, including an Aperture-focused mode, AR lens with effects and 3D objects, a portrait mode, and a whole bunch of fun stuff like Light Painting. As with any camera, in the right hands, it could create great results.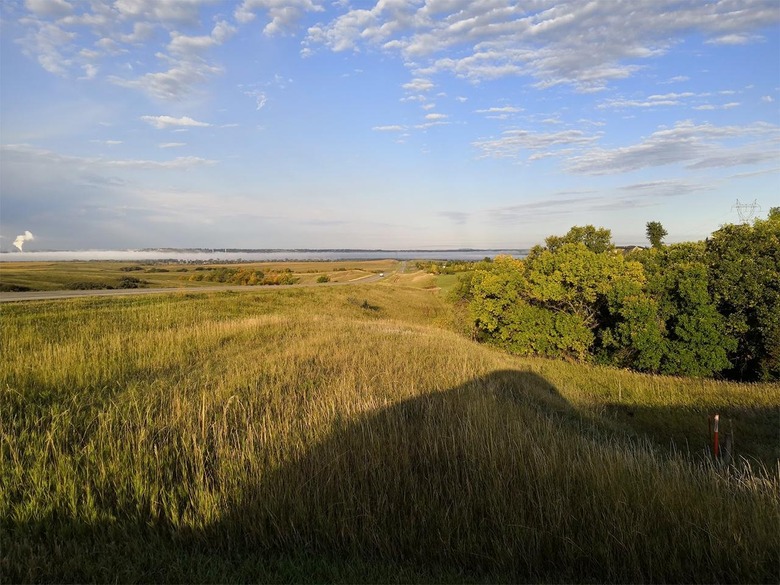 Above and below you'll see examples of what I was able to capture with the Honor Play's back-facing cameras (except where noted). The front-facing camera setup is similar to the back. You can capture basic images, but don't expect to be finding any non-muddy details if you're in any sort of low-light situation.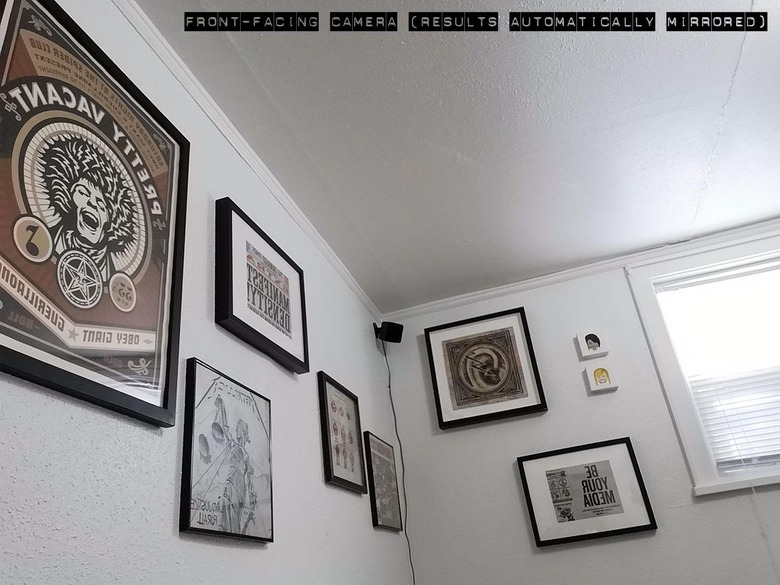 Above you'll see a full-sized photo photographed by the frontside (selfie) cameras. Below you'll see a selfie zoomed in to 100% and cropped – here you'll see the real muddiness.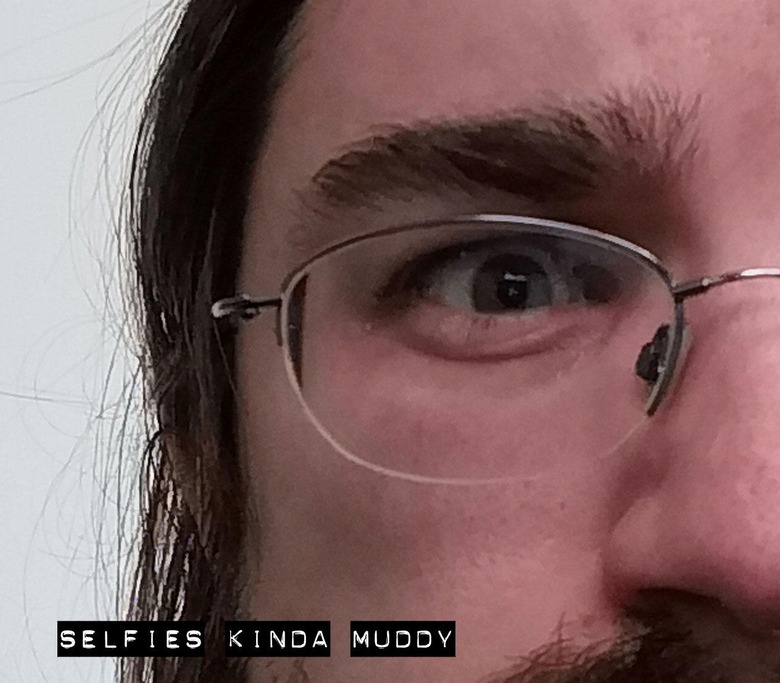 Artificial Intelligence mode (AI) is meant to suss out the best settings in any situation, but I've found that it does something else. Instead, AI seems to turn the colors up to a higher intensity, almost like it's been put through an HDR filter after it was snapped. I much prefer results in all-auto mode.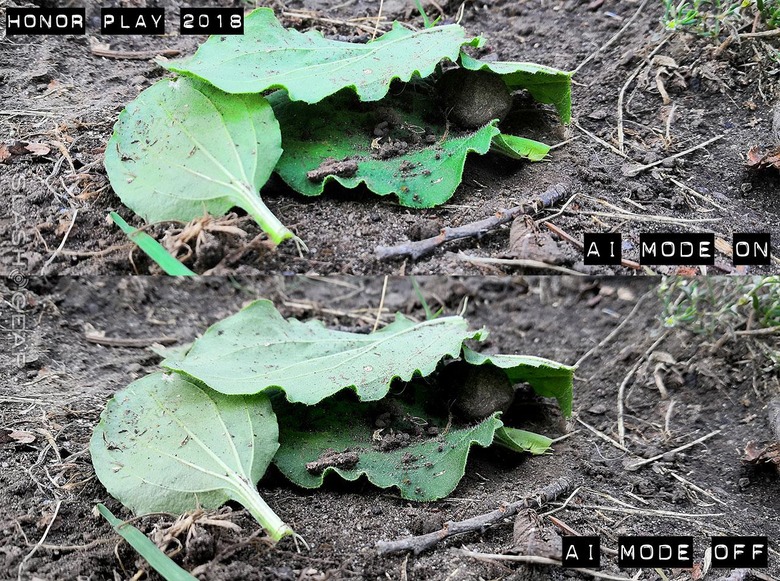 The camera is really where you get what you pay for in this smartphone. The hardware is highly decent pretty much everywhere else, but the camera left us wanting more.
Battery
The battery in this phone has a 3,750mAh capacity and it is well suited to the phone's display and processor. The Honor Play lasted at least a full day (around 18 hours) before it needed a recharge, and that included the occasional round of Hearthstone.
Heavier gaming resulted in a smaller amount of up-time. When I played PUBG non-stop, Honor Play lasted right around 3 hours. That was connected to Wi-fi and running 50% brightness on the display. Generally whatever game I played took up right around the same amount of battery as the display. That's similar to other phones in this era, mind you. The display and graphics (when gaming) take the biggest amount of power in any smartphone, and this one's no exception.
Wrap-up
The Honor Play looks good and it feels good to use. It's not the mobile gaming master (that honor goes to far more expensive phones), but it's a highly capable smartphone in almost all respects. The camera could be better, both front and back. But the display is brighter and more colorful than I expected, and the body of the phone and the processing power inside punch well above their weight class.
This phone's features and abilities are well balanced with its price, but only if you're able to get the phone in its intended price range. Inside the United States, this phone is available on Amazon USA right now for around $500 USD. If you're lucky enough to live in India or the UK, you'll find the phone for less cash (somewhere around $300 roughly converted to USD) at carriers and direct from Honor dealers. Think closer to 20,000 rubles, or 280 GBP. Cross your fingers for a wider release in the near future, and more equitable prices across the board. Until then, lucky you, international readers!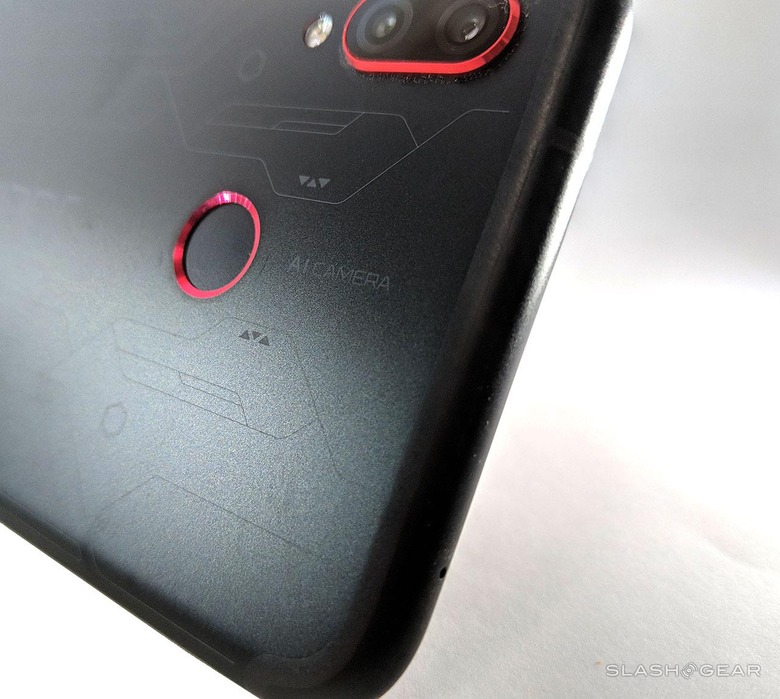 This phone comes with either 4 or 6GB RAM and 64GB internal storage. You can potentially (if you're lucky) find it in several different colors. If you're able to find one, you could find one in Midnight Black, Navy Blue, Violet, Player Edition Red, or Player Edition Black. The version we've reviewed here is Player Edition Black.
SlashGear uses Amazon affiliate links, and if you buy something we may get a small share of the sale.