Honor may be obsessed with Millennials and youth, but its ambitions of cornering the affordable Android smartphone market aren't just good news for the young. Joining the team on Huawei's offshoot is the new Honor 6X, originally announced in China back in October, but given its North American and European pricing at CES 2017 today. The price is certainly enough to catch the eye, at $250 unlocked and SIM-free in the US.
So it's cheap, but is it any good? Honor president George Zhao memorable – and creepily – compared the brushed aluminum body in feel to a baby's skin during Honor's press conference today. Personally, I'd say it feels more like Huawei's Nexus than the fleshy covering of a small child, but I'm not responsible for marketing or, indeed, ensnaring the hearts and minds of teenagers.
It's a departure from the glass front and back of the well-esteemed Honor 8, though not a disappointing one. The body itself is fairly straightforward in its shape, too, with comfortable curved edges. Nothing dramatic or wowing, mind, but the payoff is presumably in the affordability of manufacturing.
The cost cuts show themselves elsewhere, too. There's a microUSB port for charging, rather than USB Type-C, and you don't get wireless charging support. Neither are likely to be deal-breakers, and the sizable 3,340 mAh battery – which, Zhao said, should run for two days with normal use – is likely to make up for their omission.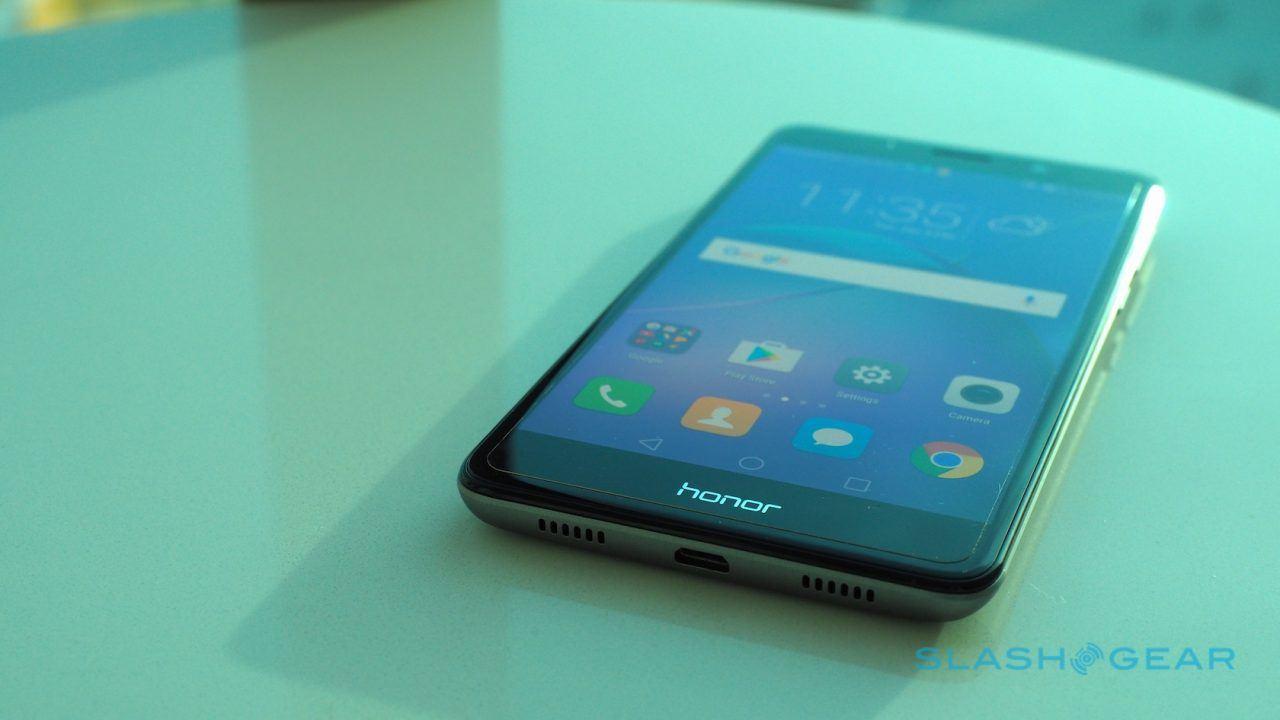 As for the 5.5-inch display, it's a 1080p panel that looks good, but isn't going to worry a Samsung AMOLED, iPhone 7 Retina Display, or, indeed, Huawei's panels on some of their more expensive phones. Above there's a 7-megapixel camera with the usual, oddball processing effects and filters that claim to knock years off your age. On the back, though, is where things get interesting.
There, you get a pair of cameras. As well as a 12-megapixel camera, there's also a 2-megapixel secondary shooter that's captures monochrome images and is offset slightly. Unlike, say, the iPhone 7 Plus, which uses its twin cameras for an optical zoom, the Honor 6X combines the data from both for a pseudo-depth effect.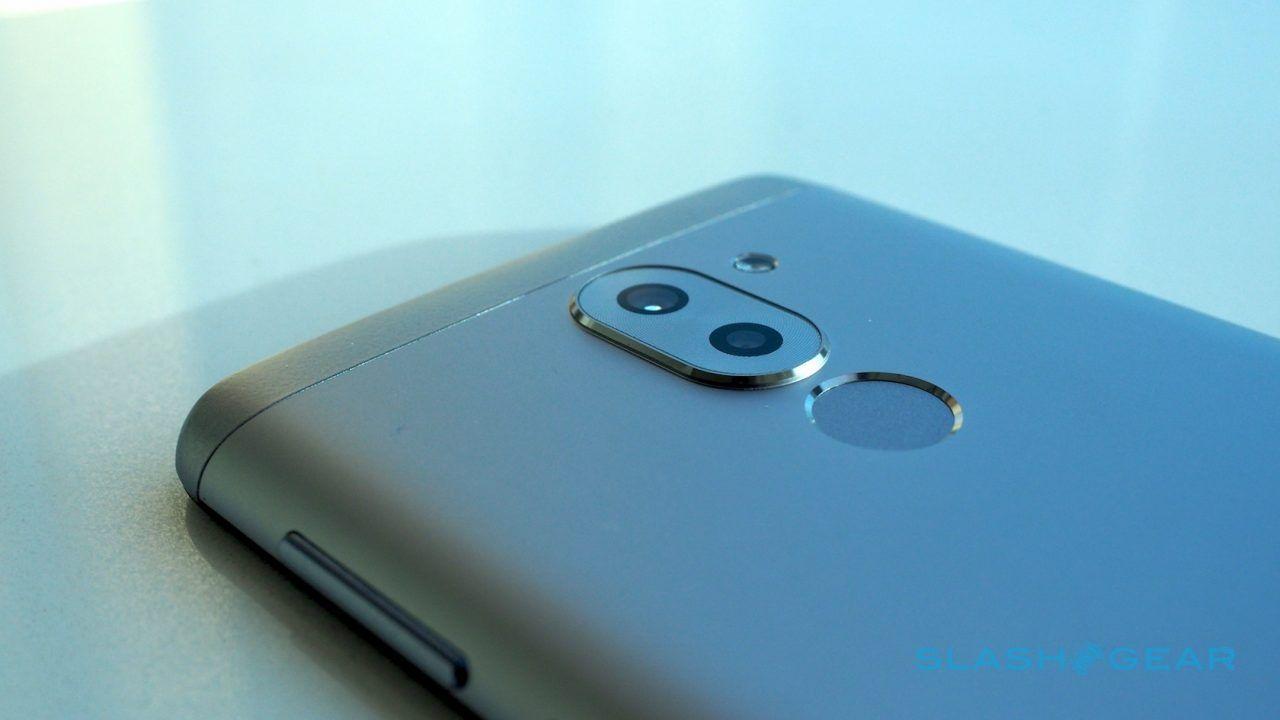 Honor calls this a "digital aperture" and, though it's not a physically opening and closing lens as a traditional aperture would be, it's a reasonable comparison on paper at least. The 6X's camera can adjust from the equivalent of f/0.95 to f/16, which basically means you can coax out some creamy bokeh backgrounds while keeping the subject in focus. It's much akin to the iPhone 7 Plus' Portrait mode.
Like Apple's Portrait mode, there are some caveats to performance. In general, more light is better, though I found the Honor 6X would snap bokeh shots with low aperture numbers in darker situations than the iPhone 7 Plus will allow you to. Scenes where Apple's Portrait mode won't even capture a frame were okay by the Honor, though there's plenty of grain in the finished result. Once I've had more of a chance to test the dual-camera out, I'll add some samples.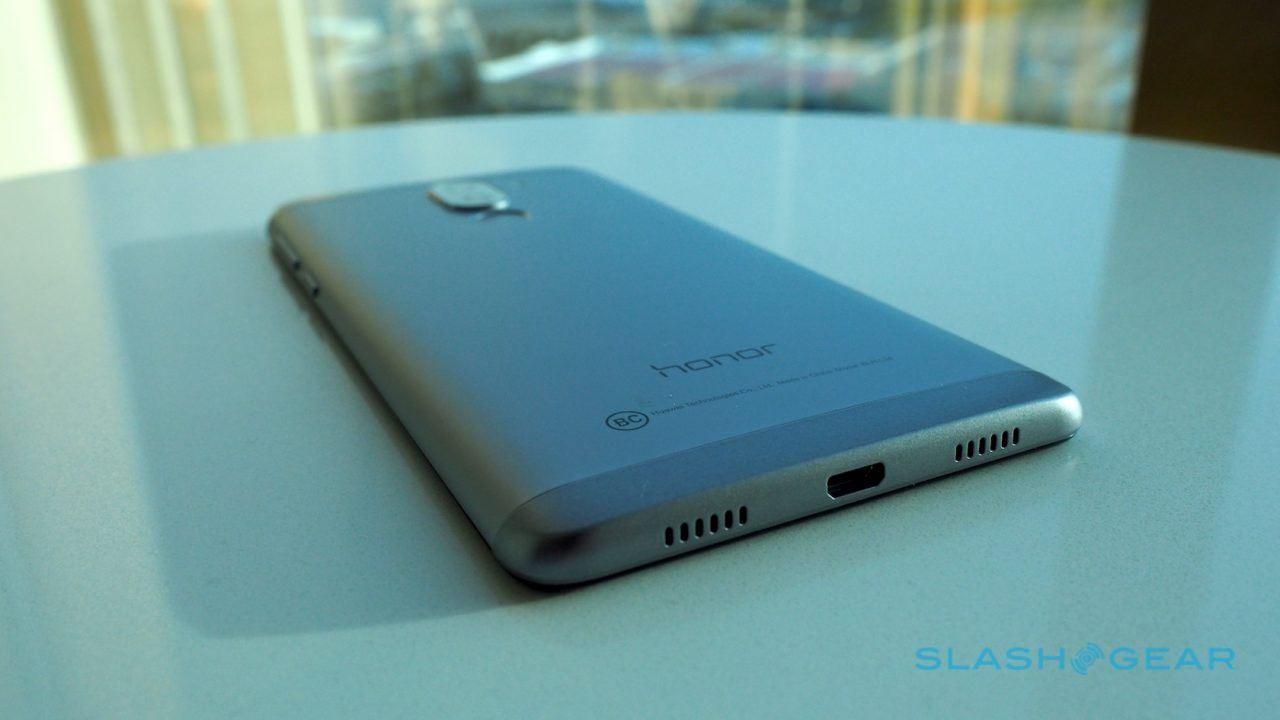 The downside to all this is software. Honor's EMUI is a heavy set of customizations to Android, and it requires quite a few user-permissions in order to work properly; that can often give people pause for concern. More frustrating, though, is the fact that it's only EMUI 4.1, atop Android 6.0 Marshmallow. If you want Nougat, you'll have to wait until Q2 2017 so Honor says. That'll also bring EMUI 5.0.
Dealbreaker? If you really, really want this sort of bokeh-style portrait photography, and you have a sub-$300 budget, right now there's not much out there on the market to compete. That, though, looks set to change in the coming months, while Honor 6X users will be stuck with an old and fairly clumsy interface. It's a solid phone, that feels good and performs well, but the software lets it down.